UC San Diego

Adult Neurology Residency
The Department of Neurosciences strives for excellence as we prepare neurologists for careers in academic medicine, clinical practice or research.
About Our Program
Program Highlights
Faculty: The department has an extensive and wide ranging clinical faculty that is actively involved in resident mentorship and education. 

NIH grants: Our research program ranks first out of 90 competitors in overall NIH grant funding.

Research: The UC San Diego Neurosciences research program is the pre-eminent program of its kind in the country.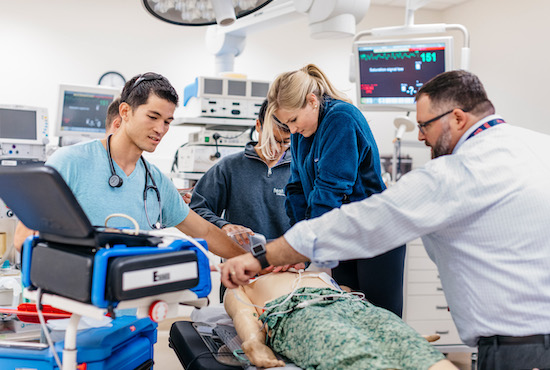 Exceptional Training
As the region's only medical research center, we provide an unparalleled training experience. We lead the way by leverging our resources and utilizing innovative approaches to education and patient care. As a resident, you will have the opportunity to administer care to a diverse array of patients under the guidance of expert clinical faculty.
Virtual Overview
Hear from some of our Residents and Faculty! 
Prospective Residents
The high caliber of our clinical and research programs promotes a broad-based residency experience in neurology. Neurosciences residents get exposure to nationally known clinicians and researchers in such fields as Alzheimer's disease, neurovascular disorders, neurocritical care, epilepsy, HIV neurology, movement disorders, stroke, and many others.
Contact Us
Neurology Residency Training Program
UC San Diego Medical Center
200 West Arbor Drive, Mail Code 8465
San Diego, CA 92103-8465
UC San Diego Departments
School of Medicine
Grad Medical Education
Neurosciences Grad Program
Follow Us