Collaborators
---
Research Collaborators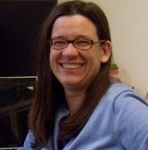 Ruth Carper
Associate Research Professor – Dept. of Psychology, SDSU
Associate Director – Brain Development Imaging Laboratories (BDIL)
rcarper@ucsd.edu
Ruth has two areas of research focusing on the brain bases and long-term phenomenology of autism spectrum disorders: 1) One of her primary areas of interest is how adults with autism fare as they age. Ruth has been examining a group of 40 to 65-year-olds with autism, monitoring their cognitive abilities, behavior, daily living skills, physical health, and support needs. She hopes to identify factors that predict long-term success. 2) For many years, Ruth has used Magnetic Resonance Imaging techniques (MRI) to study the neuroanatomy of autism, how it changes during development, and how these structural differences help to explain differences in cognition.
Hari Garudadri
Associate Research Scientist – Qualcomm Institute, UC San Diego
Hari's background is signal processing and he has practiced in diverse fields such as speech recognition, speech, audio and video compression, multimedia delivery in 3G/4G networks, low-power sensing and telemetry of physiological data, reliable body area networks (BAN), noise cancellation, and artifacts mitigation.
Jyoti Mishra
Assistant Professor – Dept. of Psychiatry, UC San Diego
Co-Director – Neural Engineering and Translation Labs NEATLABS
Jyoti's focus is human research on digital mobile technologies serving as experimental diagnostics and therapeutics in human psychiatric populations, especially children and adolescents. She will be collaborating with RADLab in the NeuroGaming Center at UCSD's Qualcomm Institute.
Axel Müller
Professor – Dept. of Psychology, SDSU
Director – Brain Development Imaging Laboratories BDIL
Axel has specialized in functional brain imaging of neurodevelopmental disorders and typical child development for over 20 years. He has specifically applied neuroimaging techniques in autsim and is one of the founding members of the SDSU Center for Clinical and Cognitive Neuroscience.
Tina Ng
Associate Professor – Electrical and Computer Engineering, UC San Diego
Director – Ng Lab for Flexible Printed Electronics
Tina's research in flexible electronics aims to push the boundary of how electronics are made and used, in order to realize seamless human-computer interfaces. Her approach is based on scalable additive low-temperature, energy-efficient materials processing. Tina's expertise in flexible, stretchable sensors and actuators provides unique interactive interfaces. Tina, and her graduate student Moran Amit, are valuable members of the NeuroGaming Center at UCSD's Qualcomm Institute.
Joe Snider
Project Scientist – Poizner Lab, UC San Diego
Joe's overall research objective is to understand how the brain acts in the high dimensional world, both in health and in disease. His research in neuroscience centers around bridging this theoretical and experimental gap in the study of neuronal circuits, function, and behavior, especially in humans. To do so, he has combined and synchronized new immersive reality technologies, 3D motion capture, and neural recordings, and used computational models to probe underlying mechanisms. Joe is a co-PI on the NSF Learning to Move and Moving to Learn grant as well as a core member of the NeuroGaming Center at UCSD's Qualcomm Institute.
---
Student Collaborators
With Prof. Pam Cosman – Electrical and Computer Engineering
Vivian Meng
Jack Chen
Yao Guo
Eric Ho
John Cao
Alan Zheng