Brewer Laboratory
The UC San Diego Human Memory Laboratory uses functional and structural magnetic resonance imaging (MRI) to study memory processes in volunteers with healthy memory and in patients with memory difficulties, such as in Alzheimer's disease (AD).
More About Our Research
Principal Investigator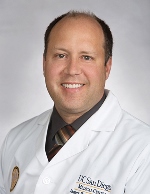 Professor, Neurosciences
jbrewer@ucsd.edu
858-534-1237
Our Goal
The goal of the work is to understand how the different parts of the brain work together to make and retrieve memories.
We hope to develop imaging techniques that can measure the location and severity of brain damage in diseases of memory impairment to offer improved diagnosis and treatment.
Support Our Research
The team