Lab Members
Current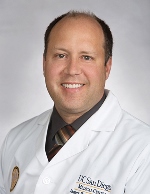 James Brewer, M.D., Ph.D.
James Brewer completed his medical and graduate training at Stanford University. He completed neurology residency training at Johns Hopkins and he joined UC San Diego in November of 2004 as part of a joint recruitment between the Departments of Radiology and Neurosciences. He is a former Fulbright Scholar to Israel at the Weizmann Institute of Science.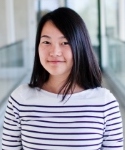 Nichol Ferng, B.S.
Nichol completed her B.S. degree in Cognitive Science, Neuroscience at UC San Diego. She has worked at UCLA, using structural and functional MRI to study the varying stages of Schizophrenia. She joined the Brewer lab in 2011 and has been using MRI to look at memory functions in patients with Dementia and Alzheimer's Disease. She owns too many rainboots for a San Diego resident and will never say no to a Whole Foods fruit tart.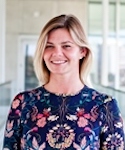 Robin Jennings, M.S.
Robin completed her undergraduate degree at UC San Diego where she studied Cognitive Neuroscience and Mathematics. She graduated with a B.S. in 2006 and worked in the Multimodal Imaging Laboratory of Anders Dale. She joined the Biostatistics graduate program at UCLA and completed her M.S. degree in 2011. She is currently a statistician in the Imaging Core of the ADCS and focuses on the statistical analysis of structural ROI changes and voxel-based morphometry in Alzheimer's Disease & Mild Cognitive Impairment.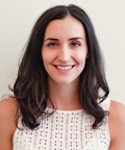 Barbara Spencer, B.A., B.S.
Barbara is a neurosciences Ph.D. student examining the relationship between quantitative imaging biomarkers, genetic risk, and neuropathological data to identify the most informative combination of measurements for assessing cognitive impairment in the elderly. Outside of lab she can be found writing for NeuWriteSD, coordinating San Diego's annual taste of science festival, teaching neuroscience in local classrooms with the UCSD Neurosciences Outreach Program, eating sandwiches, or rooting for the Philadelphia Flyers.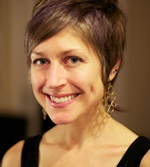 Emilie Reas, Ph.D.
Emilie Reas is a post-doctoral fellow in the Radiology department at UC San Diego. She studied Cognitive Neuroscience at the University of California, Berkeley, before completing her PhD in Neuroscience at UC San Diego. As a graduate student in the Brewer Lab she used functional MRI to understand how the brain's medial temporal lobe supports long-term memory retrieval. Her current work examines structural brain changes that occur in normal aging and in Alzheimer's disease, and how lifestyle affects cognitive change with age.
---
Alumni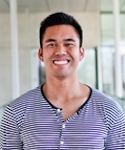 Dino Digma, B.A.
Dino graduated from the University of California, Berkeley in 2016, where he studied Neurobiology. While at Cal, he worked in the Jagust Lab, doing research on brain connectivity and amyloid plaque deposition. After graduating, he joined the Brewer Lab as a Staff Research Associate to learn more about neuroimaging and genetics in aging and Alzheimer's disease. Nowadays, Dino is still at UC San Diego, but as a medical student. In his leisure, he spends time trying to find the best California Burrito in San Diego and teaching kids Java at the League of Amazing Programmers.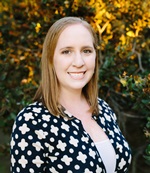 Sarah Gimbel, Ph.D.
Sarah Gimbel completed her Ph.D. in Neurosciences in the Brewer lab in 2010, studying the role of the hippocampus and default mode network during memory retrieval.
Following her time at UC San Diego, Sarah was a post-doctoral fellow at the Hebrew University in Jerusalem, studying episodic and semantic memory retrieval with Dr. Anat Maril. From there, Sarah joined Dr. Antonio Damasio at the USC Brain and Creativity Institute, where she studied the brain bases of narrative and story telling, as well as how the brain responds when confronted with challenges to strongly held beliefs. Sarah is now at the Naval Medical Center San Diego, working on improved methods for accessing and improving cognitive effects of traumatic brain injury in veterans.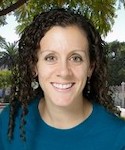 Jena Davis, Ph.D.
Jena Davis received her Ph.D. in Neurosciences in 2011 from UC San Diego, where she worked in the Brewer Lab investigating the involvement of hippocampal and neocortical brain regions in associative encoding, particularly when strategy and type of information is manipulated. She then continued at UC San Diego as a postdoctoral researcher working with Dr. Robert Clark and examining the biological bases of memory formation and retrieval using a rodent model.
Jena joined the faculty at the University of San Diego in fall 2015 as an Assistant Professor in the Department of Psychological Sciences. She teaches various courses including Biological Psychology, Clinical Neuroscience, and Advanced Research Methods Behavioral Neuroscience Capstone. Her research uses rodents as a model system for exploring the biological mechanisms of memory formation, storage, and retrieval and involves various techniques for better understanding memory functions, including stereotaxic neurosurgery, behavioral testing, and histological analysis of brain tissue.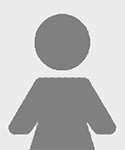 Tyler Seibert, M.D., Ph.D.