SPINA BIFIDA GENETICS STUDY
Our trio-based approach to understanding the genetics of Spina Bifida provides us a unique position to understand both its genetic causes and environmental influencers, as well as uncover new routes for therapy.
ENROLLMENT
​We are currently enrolling for a study that will investigate the genetic causes of spina bifida. Spina bifida, also known as myelomeningocele or meningomyelocele or neural tube defect, is a condition that develops in the womb in which the spine and spinal cord fail to develop properly, leading to paralysis and hydrocephalus in its most severe form. Our study can be completed entirely by mail and is free of charge. With your help and participation, we can gain a better understanding of spina bifida.
Eligibility criteria for the study are as follows:
Participant may be of any age
Participant has a diagnosis of myelomeningocele (open neural tube defect)
Participant underwent surgery shortly after birth OR

 

in utero to close the lesion 
Participant has had a VP shunt placed OR history of hydrocephlaus
Both biological parents of the participant are available and willing to participate (may be at separate addresses)
RESEARCH QUESTIONS AND PARTICIPATION
Our goal is to understand why certain children have spina bifida, and if the condition can be prevented.  Our goal is to recruit 5,000 families with spina bifida, and to perform genetic investigation to identify the risk factors for the condition.  We employ advanced whole genome sequencing in collaboration with NIH-sponsored efforts.
If you decide to participate, we will keep your information private, and will share our results with you. Our study is completely free of charge and there are minimal risks.  Participation takes only a few minutes, requires only donation of saliva samples, and is performed through the mail, thus eliminating the need to travel or blood sampling.
If you are interested in helping with this study, please enroll using our secure online form here.
SPINA BIFIDA SEQUENCING CONSORTIUM
With advances in genome analysis and the decreasing cost of next generation sequencing, it is now within our reach to fully describe the genetic etiology of many diseases. As one of the most common birth defects, spina bifida is a natural target for study.

The Consortium brings together independent research groups to work toward a common goal: solving the genetics of spina bifida.

Our approach of collaboration allows us to pool patient cohorts, not only improving the power of each study but additionally diversifying the ethnic makeup of the subject group, broadening the scope of our findings. Shared expertise among collaborators thoroughly validates our analysis and results. The Gleeson Lab brings great clinical genetic expertise to the table, with many gene discoveries made in developmental neurological disorders. The Gleeson Lab also has the computational resources in place to host and transform large datasets. Other contributors offer expertise in multifactorial and polygenic analytic methods. Lastly, the Consortium provides funding for sequencing historically consented subjects whose data are not eligible to be included in public repositories, so that researchers may privately share data for these precious samples.
MEMBERS
Dr. Joseph Gleeson, MD (UC San Diego)

Dr. Allison Elizabeth Ashley Koch, PhD (Duke University)




Dr. Kit Sing Au, PhD and Dr. Hope Northrup, MD (University of Texas, Houston)



Dr. Gyang Markus Bot, MD (Jos University Teaching Hospital, Jos, Nigeria)

Dr. Richard H. Finnell, PhD, DABMGG (Baylor College of Medicine)

Dr. Zoha Kibar, PhD (Université de Montréal, Canada)

Dr. Philip J. Lupo, PhD, MPH (Baylor College of Medicine)

Dr. Helio R. Machado, MD (University of Sao Paulo, Brazil)

Dr. Tony Magana, MD (Mekelle University, Mekelle, Ethiopia)

Dr. Rony Marwan, MD (University of Colorado)

Dr. Gia Melikishvili, MD (MediClub Georgia, T'bilisi, Georgia)


Dr. Osvaldo M. Mutchinick, MD, PhD (Salvador Zubirán National Institute of Health Sciences and Nutrition, Mexico City, Mexico)



Dr. Roger E. Stevenson, MD (Greenwood Genetic Center)

Dr. Anna Yurrita, MD (Francisco Marroquín University, Guatemala City, Guatemala)

Dr. Maha S. Zaki, MD, PhD (National Research Center, Cairo, Egypt)

Dr. Sara Mumtaz, PhD (National University of Medical Sciences, Rawalpindi, Pakistan)


Dr. José Ramón Medina-Bereciartu, MD (Venezuela Association of Spina Bifida, Caracas, Venezuela)

Dr. Friedhelm Hildebrandt (Boston Children's Hospital, Harvard Medical School)

Dr. Mahmoud M. Noureldeen, MD and 

Dr. 

Aida MS. Salem, MD (Beni-Suef University, Beni-Suef, Egypt)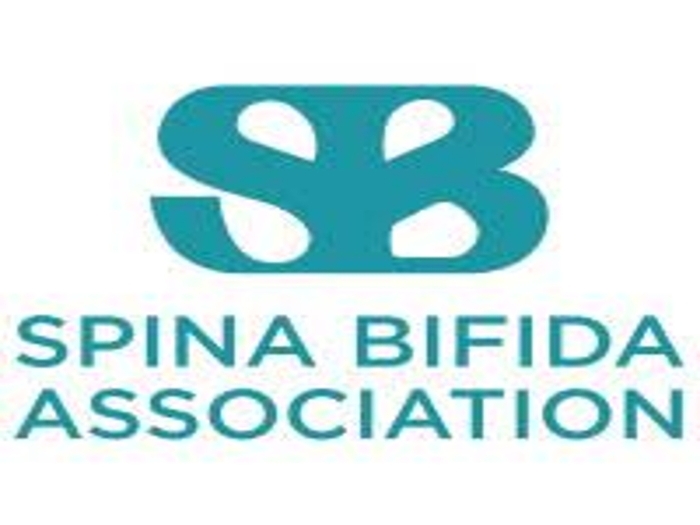 PARTNERSHIP WITH THE SPINA BIFIDA ASSOCIATION
We are thankful for our continued partnership with the Spina Bifida Association (SBA), an international non-profit with the mission of building a better and brighter future for all those impacted by Spina Bifida. SBA offers education, advocacy, research advancement, and resources to help those impacted by spina bifida.
Interested in learning more?
Contact Us!
Our clinical coordinator is available to answer any of your questions about study participation.
Enroll Now!
Sign up on our google form to receive more information about participating in the spina bifida genetics study and to confirm your family's enrollment.
Read Our Review Article!
We close in on the potential mechanisms of open neural tube defect development in our 2020 review article in Trends in Neuroscience.