Our Team
Lab Directors
---
Eric Courchesne, Ph.D.
Professor, Department of Neurosciences, UC San Diego (UCSD)
Co-Director, UCSD Autism Center of Excellence (ACE)
Eric Courchesne is one of the world's leading experts on the neurobiology of autism. He is the overall director and principle investigator of the UCSD Autism Center of Excellence, and is also the director of the UCSD Autism Center's MRI Project on early brain development in autism.
His research and the Center are dedicated to uncovering the brain bases and genetic causes of autism. Current MRI studies of autism aim to identify the brain structures that are abnormal at infancy in autism and to discover patterns of abnormal early brain growth.
Current functional brain imaging techniques ("fMRI") are used to establish links between autistic symptoms and the brain sites responsible for them. His studies of frontal cortex microstructure seek to identify abnormal developmental changes in microstructure and gene expression from early childhood to adulthood in autism.
Recognized through publications in journals such as Science, Proceedings of the National Academy of Sciences, The New England Journal of Medicine, The Lancet, and the Journal of the American Medical Association (JAMA), his work has significantly contributed to scientists' understanding of the biological bases of autism, and has been the source of new insights on the functional role of the frontal lobes and cerebellum.
Dr. Courchesne is frequently invited to lecture at major conferences and symposia and he has also made numerous media appearances, including as a featured guest on U.S., Canadian, Japanese, French, and British public TV science programs. His discoveries have also been featured in newspapers and magazines around the world, including Time, Newsweek, The Wall Street Journal and the New York Times.
He is a member of several advisory boards, including Autism-France and the Autism Society of America. Dr. Courchesne's studies have resulted in over 170 publications.
His research is supported through grants from the National Institute of Mental Health, the National Institute of Child Health and Human Development, the National Institute of Neurological Disorders and Stroke, the Cure Autism Now Foundation, the NICHD Developmental Brain and Tissue Bank at the University of Maryland, the Harvard Brain Bank and the Autism BrainNet (formerly the Autism Tissue Program).
Karen Pierce, Ph.D.
Professor, Department of Neurosciences, UC San Diego (UCSD)
Co-Director, UCSD Autism Center of Excellence (ACE)
Dr. Pierce has been studying autism for the past 25 years and is a leading expert on the neural and clinical phenotype of ASD. Her research spans a range of topics from early screening and detection to eye tracking and functional magnetic resonance imaging (fMRI). Her early detection approach that focuses on mobilizing pediatricians, called the Get SET Early Model, has identified several hundred ASD toddlers around the 1st birthday and has resulted in rapid treatment access. Using eye tracking and brain imaging technology within this early-detected population, Dr. Pierce's work has revealed unusual patterns of eye gaze and brain activity that helps elucidate the behavioral and biological heterogeneity of ASD.
Dr. Pierce has been invited as a keynote speaker on the topic of autism at both national and international conferences. Her work is published in high-impact journals and has been highlighted in the public media including CNN, The Wall Street Journal, and Time Magazine. Her research is funded by both the NIH and the Centers for Disease Control (CDC) as well as private organizations such as the Simons Foundation.
She has been honored by several awards and recognitions including US Department of Health and Human Services IACC Top 20 Research Paper, Autism Speaks Top 10 Research Paper, and the San Diego Health Hero Award.
Research Team
---
Lisa T. Eyler, Ph.D.
Professor, Department of Psychiatry
Dr. Eyler received her undergraduate degree from Duke University in 1991 and her Ph.D. in clinical psychology from the University of Pennsylvania in 1996. After a post-doctoral fellowship in geriatric psychology, she joined the faculty of the VA Desert-Pacific Mental Illness Research Education and Clinical Center (MIRECC) and then was appointed as faculty in the UCSD Department of Psychiatry. She is now an Professor in the Psychiatry Department and Clinical Research Psychologist in the MIRECC program for which she serves as Associate Director of the Neuroimaging Unit. Dr. Eyler is also a faculty member in the SDSU/UCSD Joint Doctoral Program in Clinical Psychology and the Stein Institute for Research on Aging. She is chair of the Psychiatry Department Chair's Advisory Committee on Diversity Issues and chair of the UCSD School of Medicine's Standing and Promotions Committee.
Dr. Eyler's research focuses on understanding individual differences in cognitive and emotional functioning using structural and functional brain imaging and blood-based biomarkers. She is a co-investigator in the Autism Center of Excellence at UCSD and is involved in studies that aim to discover a bio-behavioral fingerprint of autism at a very young age by combining neuroimaging, behavioral, and genetic measures in infants and toddlers at risk for autism to improve diagnostic and prognostic predictions and better understand the developmental causes of the disorder. She is also Principal Investigator of an NIMH-funded project which aims to examine whether brain structure and function appear to age more rapidly among individuals with bipolar disorder and how this may relate to increasing cognitive deficits with age. Additional research just beginning in her lab will examine how patterns of cognitive change over time relate to patterns of mood instability and blood-based immune markers in bipolar disorder. Finally, Dr. Eyler has an interest in healthy aging and has conducted studies examining the relationship of cognitive and emotional success to brain function and blood-based biomarkers among healthy seniors, and she is a co-investigator on the Vietnam Era Twin Study of Aging MRI study which aims to understand genetic and environmental contributions to brain aging and its association with cognitive and emotional functioning.
Srinivasa Nalabolu, Ph.D.
Sr. Clinical Research Data Manager
Dr. Srinivasa Nalabolu is the Senior Clinical Research Data Manager for ACE, UCSD. As a member of a multidisciplinary team (comprised of clinicians, statisticians, clinical research associates and project managers), he oversees data management activities on clinical trials for the Clinical Operations of the Autism Center. From project start-up to database lock, he manages the monitoring of clinical trials data for completeness, accuracy and consistency, ensuring data meets quality standards. The Data Manager is responsible for assuring data integrity and compliance as well as managing data capture, editing, and transfer activities, and works closely with staff of campus database resources to design and implement novel databases.
Dr. Nalabolu is a bioinformatics scientist with a broad background in data mining & data integration of various biological databases for product development, genomics, proteomics and database administration. He has extensive experience in designing, implementing and managing business and social innovation platforms to enable collaboration, crowd sourcing and electronic data capture within and across organizations.
Cynthia Carter Barnes, Ph.D.
Clinical Psychologist
PSY 26108
Dr. Barnes (Cindy) has been at the UCSD Autism Center of Excellence since early 2004, and has worked with children with autism and their families for 19 years. Before joining the laboratory, she worked as a parent trainer and also served as the Director for Children's Hospital's Autism Intervention Center.
Dr. Barnes received her master's and doctorate degrees in Educational Psychology with emphasis in Developmental Disabilities from UC Santa Barbara, where she was trained in the Koegel Autism Center under the renowned autism treatment researcher, Dr. Robert Koegel. She is versed conducting developmental and psychological evaluations of the individuals participating in our research, and providing referrals and resources for early intervention. She also is an author and co-author on a number of manuscripts, and heads the team in making sure our studies are in compliance with UCSD Human Protections Program regulations.
Steven Arias, Ph.D.
Clinical Psychologist
PSY 23741
Dr. Steven Arias is a licensed clinical psychologist with several years of psychological assessment experience in both English and Spanish, and was previously the lead testing psychologist for one of the largest primary care community clinic groups in the US. He received his PhD in Clinical Psychology from Biola University where he emphasized in assessment, research, and therapeutic interventions for children and adolescents. He also trained at Harbor-UCLA medical center where he received supervision in Spanish neuropsychological assessment for children with complex neurological and social-emotional presentation. He completed an APA-accredited pre-doctoral internship which included a full research rotation and weekly seminars in assessment conducted in Spanish. Additional training included a year-long school-based psychoeducational assessment practicum which included training in the Autism Diagnostic Observation Schedule, and a year-long rotation providing behavioral therapies to adolescents with Autism Spectrum Disorder.
During his post-doctoral training he specialized in neuropsychological and neurodevelopmental evaluations of children, adolescents, and adults. These included assessments of cognition, executive functioning, academic achievement, and adaptive and social-emotional functioning for complex cases in Riverside, Orange, and Los Angeles Counties. Additionally, he was the program manager for a large truancy reduction program in Orange County that partnered with city, law enforcement, and school officials, where he was responsible for implementing efficacy measurements, data collection and analysis, and recommendations for city and community stakeholders.
Linda Lopez
Pediatric Phlebotomist
Ms. Lopez has 12+ years experience as a phlebotomist and also spends her time assisting the psychologists and working with our Spanish speaking families.
Andrea Grzybowski, M.S.
CDC ADDM Project Manager
Andrea received her BS in Zoology from Humboldt State University in Arcata, CA and her MS in Health Sciences from The University of Texas in Tyler, TX. Her previous research focused on the prevalence of Hepatitis E in canine populations in Texas. Prior to joining the UCSD Autism Center of Excellence (ACE) she worked as a data analyst and project manager at universities and hospitals in Texas and New Hampshire.
Currently, she is managing the California branch of the Centers for Disease Control and Prevention's (CDC) Autism and Developmental Disabilities Monitoring (ADDM) Network. The ADDM project aims to estimate the number of children with autism spectrum disorder (ASD) and other developmental disabilities living in different areas in the US in order to: describe the population of children with ASD, compare how common ASD is in different areas, identify changes in occurrence over time, and understand the impact of ASD and related conditions on US communities.
Paullani Tshering
SPARK Research Coordinator
Paullani received her B.A in Psychology from San Diego State University in 2021. She started at ACE as a Clinical Research Coordinator working on the SPARK study, a nationwide genetics autism research study. The goal is to speed up research and improve our understanding of autism. Paullani previously worked as a behavior interventionist with children on the spectrum. She hopes to continue working in research and making a difference in the lives of others.
Charlene Andreason
Eye-Tracking Research Coordinator
Charlene received her B.A. in Human Development and her M.A. in Psychological Science from CSU San Marcos. Her thesis focused on social cognitive development and children's ability to understand persuasive intentions in advertising. Prior to joining the ACE team in the winter of 2020, she was the project manager for a longitudinal study aimed at improving instruction and academic achievement for English Language Learners. She became interested in autism research while she was an intern assisting in applied behavioral analysis. At ACE, Charlene coordinates the eye-tracking team, oversees eye-tracking data collection and analysis, and maintains the pediatrician network.
Yakta Syed
Study Coordinator
Yakta received her B.S. in Neurobiology from UCSD in 2022. Working with children with ASD has always been a passion of hers, as she has years of prior experience working with children and young adults with ASD and other developmental disabilities. She first joined ACE in the summer of 2021 as a student eye-tracking technician and clinical assistant. At ACE, she has gained extensive knowledge and experience in autism clinical research and has taken on additional roles such as recruitment efforts, study consenting, coordinating, fMRI data collection, and assisting in data analysis. She is currently heavily involved on both the Eye-Tracking and fMRI research projects.
Ahtziry Esquivel
Outcomes Study Coordinator/ Clinical Assistant Program Coordinator
Ahtziry received her B.S. in Cognitive and Behavioral Neuroscience from UCSD in 2020. She first joined ACE as a Bilingual Student Clinical Coordinator, where she discovered her initial interest in clinical research. During her time at ACE, she has gained extensive knowledge in autism research. She takes on additional roles throughout the center, including study consenting, eye tracking, and behavioral video coding. Currently, she coordinates the Outcomes Study, which aims to track the longitudinal outcomes of school age children with ASD. She also oversees the Clinical Assistant Program and assists with our Pediatrician Network.
Vani Taluja
fMRI Study Coordinator
Vani received her B.S in Cognitive and Behavioral Neuroscience from UCSD in 2021. She has experience working alongside children with ASD as a behavior interventionist. Her background in research includes studying EEG activation in various mood disorders and hippocampus brain activity in rodents. She joined the ACE team in Spring of 2021 as the fMRI study coordinator and is a certified MRI operator. 
Collaborators
---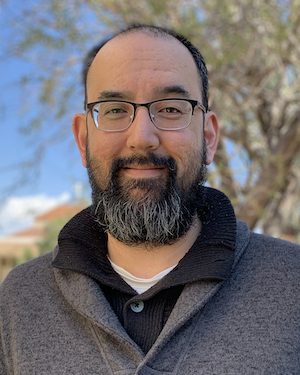 Michael V. Lombardo, Ph.D., directs the Laboratory for Autism and Neurodevelopmental Disorders (LAND) at the Italian Institute of Technology (IIT) in Rovereto, Italy. LAND's mission is to better understand how individuals differentiate across multiple levels (e.g. genomics, neural systems, cognition, behavior) and how this information can be utilized to make strides towards personalized medicine for patients and families affected with neurodevelopmental conditions.
Evan E. Eichler, Ph.D., received his doctorate degree in Molecular Genetics from Baylor College of Medicine in 1995. He is the Principal Investigator of the Eichler Lab as part of the Howard Hughes Medical Institute, University of Washington where he investigates the organization of duplicated and repetitive DNA and their role in contributing to de novo deletions and duplications associated with intellectual disability, autism spectrum disorder, and other genomic disorders. He aims to understand the evolution, pathology and mechanism(s) of recent gene duplication and DNA transposition within the human genome. He and his team have developed novel computational and experimental methods to characterize genetic variation within both unique and highly duplicated regions in the genome.
He is an elected member of the National Academy of Medicine, the National Academy of Sciences, and an elected fellow of the American Association for the Advancement of Science. He received several awards, including the Allen Distinguished Investigator Award, Curt Stern Award from the American Society of Human Genetics, and the Newcomb Cleveland Prize among many others.
Alysson R. Muotri, Ph.D., is a professor at the School of Medicine at the University of California in San Diego. He received his Ph.D. in Genetics in 2001 from the University of Sao Paulo in Brazil. He moved to the Salk Institute as a Pew Latin America Fellow in 2002 for postdoctoral training in neuroscience and stem cell biology. His research utilizes neural stem cells, human and other primates' pluripotent cells, and several molecular tools to model and explore fundamental mechanisms of brain development, such as brain evolution and Autism Spectrum Disorders. His lab has developed a number of techniques to culture human neurons for basic research and drug-screening platforms.
Dr. Muotri has been recognized with several awards, including the prestigious NIH Director's New Innovator Award, NARSAD Young Investigator Grant, Emerald Foundation Young Investigator Award, Surugadai Award from Tokyo University, Rock Star of Innovation from CONNECT, and the NIH EUREKA Award among others.
Anders Dale, Ph.D., founding Co-Director of the Multimodal Imaging Laboratory, an interdisciplinary initiative of the Departments of Neurosciences and Radiology. He is highly skilled in the development and utilization of multimodality imaging technologies.
Within both departments, Dr. Dale is the designated point person for integrating the various modes and methods of collecting imaging data, including functional MRI (fMRI), magnetoencephalography (MEG), electroencephalography (EEG), and optical imaging.
His efforts are directed in three areas: continuing development and refinement of accurate and automated algorithms for evaluation subjects using multimodality approaches to data collection; statistical analysis of data; and conducting studies in animal models using optical imaging, high field fMRI, and electrophysiological recordings to enhance the interpretation of neuroimaging studies.
Ilan Dinstein, Ph.D., is an Associate Professor in the Psychology and Cognitive & Brain Sciences Departments at BGU. He received his PhD from the Center for Neural Science at New York University in 2010 and then completed post-doctoral training in the Neurobiology Department at the Weizmann Institute and the Psychology Department at Carnegie Mellon University. Since his arrival at BGU, he was awarded with an Alon Fellowship, the Sieratzki award for young neuroscientists, and the Toronto Prize for Excellence in Research.
His research focuses on the neurobiology of autism with a particular emphasis on early development. To date, Professor Dinstein has published over 35 papers in high-impact journals including Nature Neuroscience, Neuron, Trends in Cognitive Sciences, Current Biology and others. He is the director of the National Autism Knowledge Center in Israel, which collects vital information from hundreds of children with autism and their families with the goal of improving autism diagnosis and treatment. The center brings together researchers and clinicians from a variety of universities and medical centers in Israel and is funded by the Israeli Ministry of Science.
Undergraduate Students
---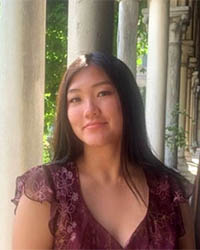 Katherine Zhao
Major: Psychology & Global Health
Role: Eye Tracking Research Assistant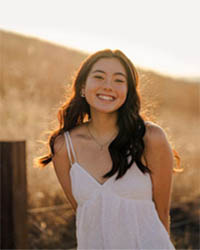 Amaya Primiani
Major: Human Biology
Role: Eye Tracking Research Assistant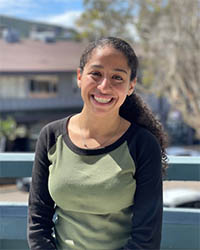 Helena Khalil
Major: Human Biology
Role: Clinical Research Assistant & CDC Student Abstractor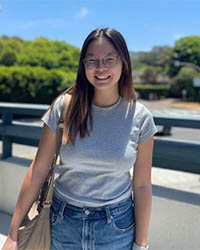 Hanna O-Lee
Major: Neurobiology 
Role: Clinical Research Assistant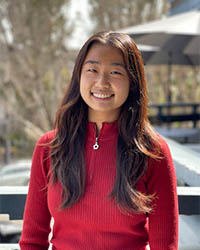 Allison Chen
Major: Cognitive & Behavioral Neuroscience and Human Developmental Sciences
Role: Eye Tracking Research Assistant
Shreya Srinivasan
Major: Neurobiology
Role: Clinical Research Assistant & Eye Tracking Research Assistant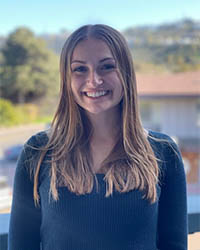 Haley Rippon
Major: Clinical Psychology
Role: Clinical Research Assistant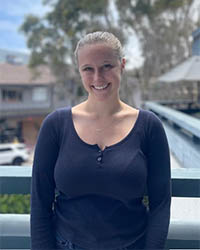 Kelsi Husted
Major: Neuroscience
Role: Clinical Research Assistant
Yaqiong Xiao, Ph.D.
Postdoctoral Researcher
Amanda Cheng
Eye-Tracking Research Coordinator
Mojeeb "Mo" Shir
SPARK Clinical Coordinator
Disha Goel
fMRI Coordinator/Clinical Assistant Program Coordinator
Debra Cha, Ph.D.
Clinical Psychologist
PSY 25684
Christie Pham
Clinical Research Coordinator
Lauren Kupis
Then: tfMRI Coordinator & Clinical Assistant Program Coordinator
Now: Ph.D. Candidate
Liz Bacon, Ph.D., BCBA
Postdoctoral Researcher
PSY 29317
Tiziano Pramparo, Ph.D.
Associate Research Scientist
Adrienne Moore, Ph.D.
Clinical Coordinator
Hannah Kaplan
SPARK Coordinator
Clelia Aherns-Barbeau
Lab Manager
Jessica Garcia, Psy.D.
Research Psychologist
Mee Kyoung Kwon
Then: Postdoctoral Scholar
Now: Assistant Professor
Division of General Studies, Ulsan National Institute of Science and Technology
Michael Datko
Postdoctoral Researcher
Mallory Barrett, MLA
Clinical Lab Project Manager
Sunny Pence
Then: Lead Clinical Coordinator & Education Director
Now: Graduate Student, University of Colorado
Emily Yuen, MPH
Then: Clinical Research Coordinator/ tfMRI Coordinator
Now: Medical school student
Erin Bower
Clinical Coordinator
Kathleen Campbell, M.D
Then: MRI Research Assistant
Now: Physician
Nicole Gallagher, MPH
Clinical Liaison
Roxana Hazin
Clinical Coordinator
Steven Marinero
Then: MRI Laboratory Assistant
Now: Doctoral Student, Duke University
Maisi Mayo
MRI Research Assistant
Stephanie Solso
MRI Laboratory Assistant
Stuart J. Spendlove, Ph.D.
Bilingual Research Psychologist
Julia Young
MRI Laboratory Assistant
​

Brianna Alderman​

Outcomes Study Coordinator

Eduardo Arzate
SPARK Research Coordinator
Jaden Troxel
fMRI Study Coordinator
Teressa Wen, Ph.D.
Postdoctoral Researcher
Sara Ramos-Cabo, Ph.D.
Postdoctoral Researcher
Megan So

 Jennifer Kim

Sidi Xu

Emilee Elfsten

Tia Chen 

Hannah Doroteo

 

Judy Mahmalji

 

Anastasia Xu

Sandhya Sriram

 

Hannah Wangsa


 

Ankitha Kaki

Kristina Salgado

 

Delani Fish

 

Shakia Mobley


 

Jerry Castillo