Movement Disorder Fellow Journal Club
Movement Disorder Fellow Journal Club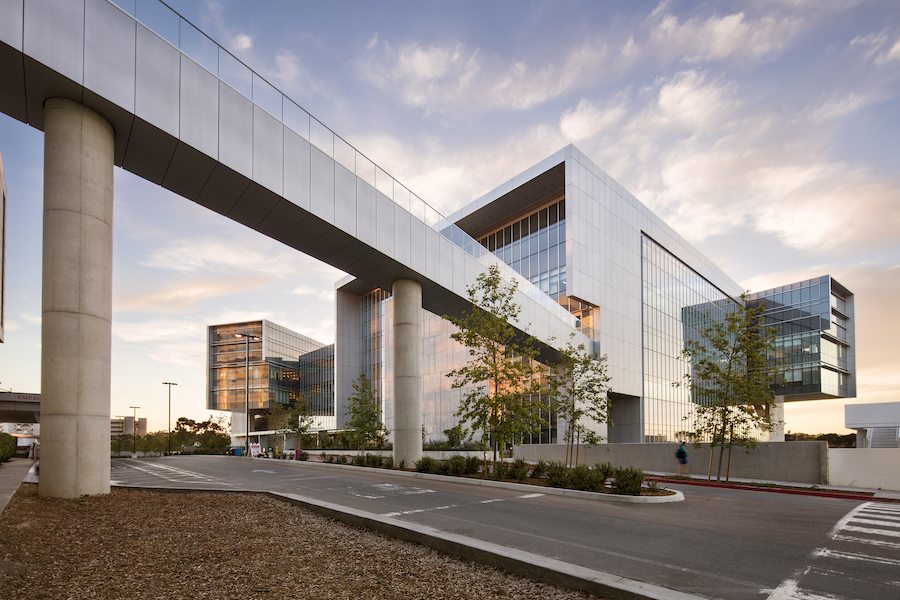 The Movement Disorder Fellows are responsible for organizing a monthly journal club for the movement disorders faculty, staff, residents, and other invitees. Recent articles should be selected based on their impact to the field, their ability to address interesting or unanswered questions, or to review recent updates to a particular area in movement disorders. Fellows are recommended to check the AAN curriculum for specific articles. Article PDFs should be sent out to the email group list at least 3 days prior to a scheduled journal club and reminders should be sent at least 1 week prior (and preferably on the morning of). The fellow is responsible for presenting a succinct summary of the background of a particular topic, in addition to the article of interest. The format should stimulate discussion and engage the audience. While introductory slides or figures may be included in the presentation, a PowerPoint presentation is not necessary nor recommended.
Journal Club is scheduled virtually on the first Friday of each month at 11:00 a.m. unless otherwise noted. Dates and times are subject to change. 
If you would like to participate, contact movementdisorders@health.ucsd.edu for Zoom details. 
| | | |
| --- | --- | --- |
| Date | Presenter | Article to be discussed  |
| 1/18/2023 | Bobby Hess, PGY5 | "Safety and efficacy of subcutaneous night-time only apomorphine infusion to treat insomnia in patients with Parkinson's disease (APOMORPHEE): a multicentre, randomised, controlled, double-blind crossover study" |
| 2/15/2023 | Mick Reedy, PGY5 | "Patients with Cognitive Impairment in Parkinson's Disease Benefit from Deep Brain Stimulation" |
| 3/15/2023 | Bobby Hess, PGY5 | "Trial of Deferiprone in Parkinson's Disease" |
| 4/19/2023 | Mick Reedy, PGY5 | "Trial of Globus Pallidus Focused Ultrasound Ablation in Parkinson's Disease" |
| 5/24/2023 | Bobby Hess, PGY5 | "Proposal for a Biologic Staging System of Parkinson's Disease" |
| 6/2023 | -- | -- |
| 7/2023 | -- | -- |
| 8/2023 | -- | -- |
| 9/1/2023 |  Dean Liou, PGY5 | "IPX203 vs Immediate-Release Carbidopa-Levodopa for the Treatment of Motor Fluctuations in Parkinson Disease" |
| 10/6/23 |  Amy Lin, PGY5 | "DOPA decarboxylase is an emerging biomarker for Parkinsonian disorders including preclinical Lewy body disease" |
| 11/3/2023 |  Dean Liou, PGY5 | TBA  |
| 12/1/2023 |  Amy Lin, PGY5 | TBA |
| 1/5/2024 | Dean Liou, PGY5 | TBA |
| 2/2/2024 | Amy Liou, PGY5 | TBA |
| 3/1/2024 | Dean Liou, PGY5 | TBA |
| 4/5/2024 | Amy Lin, PGY5 | TBA |
| 5/3/2024 | Dean Liou, PGY5 | TBA |
| 6/7/2024 | Amy Lin, PGY5 | TBA |
Date
Presenter
Article to be discussed 
1/20/2022
Kristy Hwang, PGY5
Detection of α-synuclein in CSF by RT-QuIC in patients with isolated rapid-eye-movement sleep behavior disorder: a longitudinal observational study
2/16/2022
Justin Nowell, PGY5
Probiotics for Constipation in Parkinson Disease
3/23/2022
Kristy Hwang, PGY5

The Power of Musification: Sensor-Based Music Feedback Improves Arm Swing in Parkinson's Disease

4/20/2022
Justin Nowell, PGY5

A Randomized, Placebo-Controlled Crossover Study with Dipyridamole for Restless Legs Syndrome

5/18/2022
Kristy Hwang, PGY5

The Movement Disorder Society Criteria for the Diagnosis of Multiple System Atrophy

6/15/2022
--
-- 
7/20/2022
Bobby Hess, PGY5

Prospective Home-use Study on Non-invasive Neuromodulation Therapy for Essential Tremor

8/17/2022
Mick Reedy, PGY5

Mediterranean Dietary Pattern at Middle Age and Risk of Parkinson's Disease - A Swedish Cohort Study

9/28/2022
Bobby Hess, PGY5

Trial of Prasinezumab in Early-Stage Parkinson's Disease (PASADENA trial)

10/19/2022
Mick Reedy, PGY5

Epigenetic Clock Acceleration Is Linked to Age at Onset of
Parkinson's Disease

11/16/2022
Bobby Hess, PGY5

Safety and Efficacy of Mevidalen in Lewy Body Dementia: A Phase 2, Randomized, Placebo-Controlled Trial (PRESENCE trial)

12/14/22

Mick Reedy, PGY5

Association of Concurrent Olfactory Dysfunction and Probable Rapid Eye Movement Sleep Behavior Disorder with Early Parkinson's Disease Progression
1/27/21
2/17/21
3/17/21
4/21/21
5/19/21
6/16/21
7/28/21
8/25/21
9/16/21
10/20/21
11/17/21
12/15/21
7/22/20
8/19/20
9/16/20
10/21/20
11/18/20
12/16/20