Message from the Fellowship Director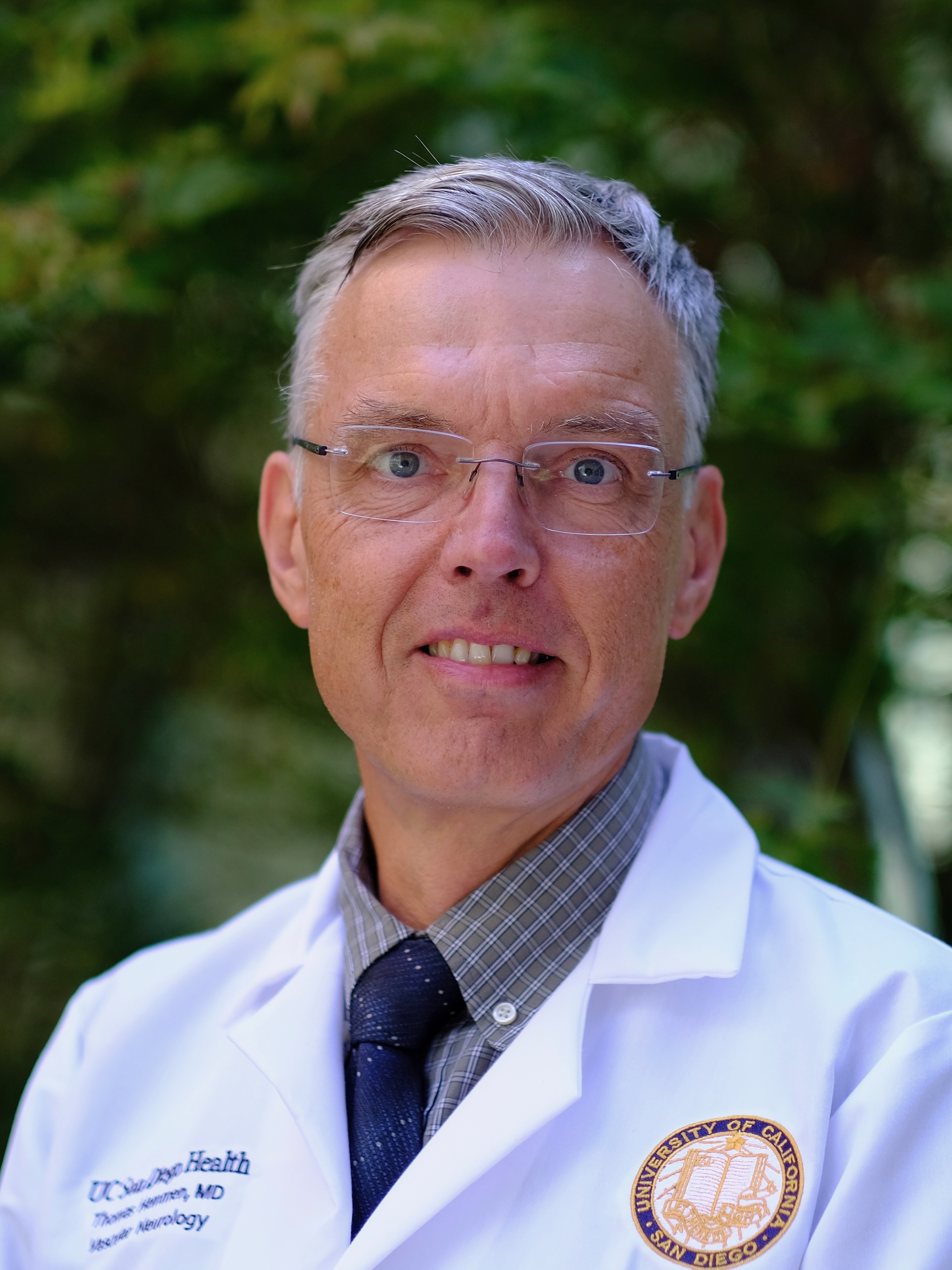 D
ear Fellowship Candidates,
Welcome to the University of California, San Diego Vascular Neurology Fellowship Training Program! It is an exciting time for vascular neurologists and we are committed to providing you with the best training possible.
A major aim of this fellowship program is to train well-rounded vascular neurologists who are equipped with the confidence and tools to transition into either an academic or community setting upon graduation. Fellows graduating from this program have gone on to become stroke directors in both the academic and community settings, developed business models to implement their own Telemedicine program, and have pursued endovascular and neurocritical care fellowships to further their training (to name a few). As such, the best feature of this fellowship program is producing vascular neurologists who are unique from each other and to create a robust yet flexible curriculum that focuses on your career goals and objectives.
To achieve our fellowship aim, you will find that this program provides a balanced clinical and research curriculum. As you progress through the fellowship, you will gain autonomy in managing patients with cerebrovascular disease, and you will be exposed to a high volume of acute stroke codes within the bedside and telemedicine settings. The objective of our clinical curriculum is to provide education spanning beyond just deciding about administration of thrombolytic and endovascular interventions. Vascular neurologists graduating from our program stand out because of their ability to recognize the subtleties and the eloquence of managing any acute stroke patient, especially those that may not be candidates for acute stroke interventions. You will gain immense knowledge in different facets of stroke care including, stroke prevention, acute stroke management, and stroke recovery that will allow you to approach any cerebrovascular case with confidence.
Our fellowship program also significantly participates in the NIH-funded StrokeNet program where you will be heavily engaged in cutting-edge stroke research that spans all different areas of stroke care. Our research curriculum further provides fellows numerous opportunities to implement their own research projects while also understanding the nuances of research protocol and regulations. You will be educated on the foundational principles of clinical biostatistics, and you will develop your own research methodology while keeping in mind how your project translates into furthering clinical practice in stroke.
We are confident that the experience you gain during your fellowship training at UCSD will be meaningful and enjoyable. On behalf of the UCSD Stroke Team, I would like to welcome you to our vascular neurology fellowship program! Take the time to explore everything our UCSD Stroke Center and Fellowship Program have to offer and feel free to contact us with any questions you may have.
Please also take the opportunity to attend our virtual open house to learn more about our fellowship program. In light of the COVID pandemic and the travel restrictions of our prospective fellows, our vascular neurology fellowship interviews will be entirely virtual for applicants seeking a position for the 2024-2025 academic year. 
Thomas Hemmen, MD
Program Director, Vascular Neurology Fellowship
UC San Diego Health System
Please contact Jennifer Kruse, Coordinator, Vascular Neurology Fellowship - jkruse@health.ucsd.edu