The Inpatient Experience
Inpatient neurology training occurs in 4 hospitals: the San Diego Veterans Affairs Medical Center, the UC San Diego Medical Center in Hillcrest, the UC San Diego Jacobs Medical Center and Rady Children's Hospital and Health Center. Additionally residents can spend time at the SD Kaiser Permanente Hospital.
Each of these hospitals serves an important role in the training program and has the latest neurodiagnostic capabilities, including CT, MRI, angiography, and neuropsychological testing.
Each hospital also offers a comprehensive emergency department, intensive care unit, and neurosurgical capabilities, in addition to full nursing, pharmacy and laboratory services.
With a great range of diversity of patients, these hospitals offer residents rich training opportunities.
---
Modern, 6-story, 192-bed facility containing both patient beds and outpatient facilities with an attached 30-bed spinal cord injury rehabilitation unit.
Located in La Jolla, the VAMC is next to and fully integrated with the UC San Diego School of Medicine.
All VA physicians are full-time members of the UC San Diego School of Medicine faculty, and the VA chief of staff is an associate dean of the School of Medicine.
The neurology inpatient team consists of a senior neurology resident, a junior neurology or internal medicine resident, usually a psychiatry intern, and medical students.
The senior neurology resident, with daily attending supervision, has primary responsibility for the care of all VA and UCSD Jacob's Medical Center inpatients with neurologic problems.
At the VA, the team sees an average of 10 new inpatient admissions and consultations per week and manages a neurology ward with an average daily census of 2-3 patients.
The VA offers an excellent experience in managing common and uncommon problems of the veteran population.
11-story facility located in Hillcrest, about 15 minutes south of the main campus.
The medical center is a 300-bed, full-service teaching and research facility that serves the culturally diverse area of Hillcrest.
The hospital contains specialized intensive care units, the Regional Burn Center, the Regional Trauma Center, a transplantation center, an attached psychiatric inpatient unit, and a busy outpatient cancer center.
The neurology clinics and the UC San Diego Stroke Center are located in the Outpatient Tower and the Mandeville Suite, respectively.
---
Jacobs Medical Center (UC San Diego Health, La Jolla)
Located in La Jolla The Jacob's Medical Center is comprised of the Jacobs Hospital, Thornton Pavilion and Sulpizio Cardiovascular Center. Neurology residents provide admissions and consultation services at this hospital while on service in La Jolla, also covering the VA Medical Center.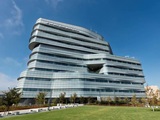 A state of the art 245 bed facility that opened 2016.
Includes a dedicated Neurology Inpatient Floor and Comprehensive Neuro Critical Care Unit.

A 120-bed facility that opened in 1993.
Includes the 4-bed, state-of-the-art Will Sally Epilepsy Monitoring Unit and the busy UC San Diego Epilepsy Center
Neurology residents participate in the care of the epilepsy patients undergoing video-EEG monitoring at Thornton Pavilion during the EEG/ epilepsy rotation in the PGY 3 year.

Adjoining Jacobs Hospital and Thornton Pavillion, this facility opened to the public in 2011.
Outfitted with outpatient clinics, 12 ICU beds, 15 IMU beds, 27 acute care beds, 22 daybeds, as well as operating rooms and catheterization labs.
New expanded Emergency Department, including expanded imaging facilities.
---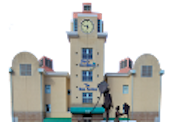 A 220-bed children's hospital that serves all of San Diego and Imperial counties, located about halfway between the VA and the UC San Diego Medical Center, Hillcrest.
Neurology residents spend 3 months at Children's Hospital during their pediatric neurology training.
Residents spend 8 weeks on the inpatient service and 4 weeks on the outpatient service.
The average daily inpatient neurology census is 5 patients on the neurology ward, 5 patients on the rehabilitation service, and 10 patients on other hospital services.
The pediatric neurology service sees an average of 15-20 new inpatient admissions and consultations per week.
The outpatient rotation consists of seeing both new and returning child neurology patients 5 days per week.
The child neurology outpatient service sees about 12,000 patients per year.
---
Neurology residents may also spend 1 month on the busy inpatient service at this 426-bed hospital.
Residents may choose to undertake additional inpatient and outpatient electives at Kaiser, and many of the neurology staff are former UC San Diego residents.