Shiley-Marcos ADRC Support Groups
The Shiley-Marcos ADRC team recognizes that coping with the changes associated with Alzheimer's disease and related dementias is an ongoing process that impacts the lives of the diagnosed individuals, their family members, and their relationships in the community. Adequate education about the disease process and sufficient knowledge of the multifaceted resources available to individuals and their family members is paramount to successful coping.
Dates & Times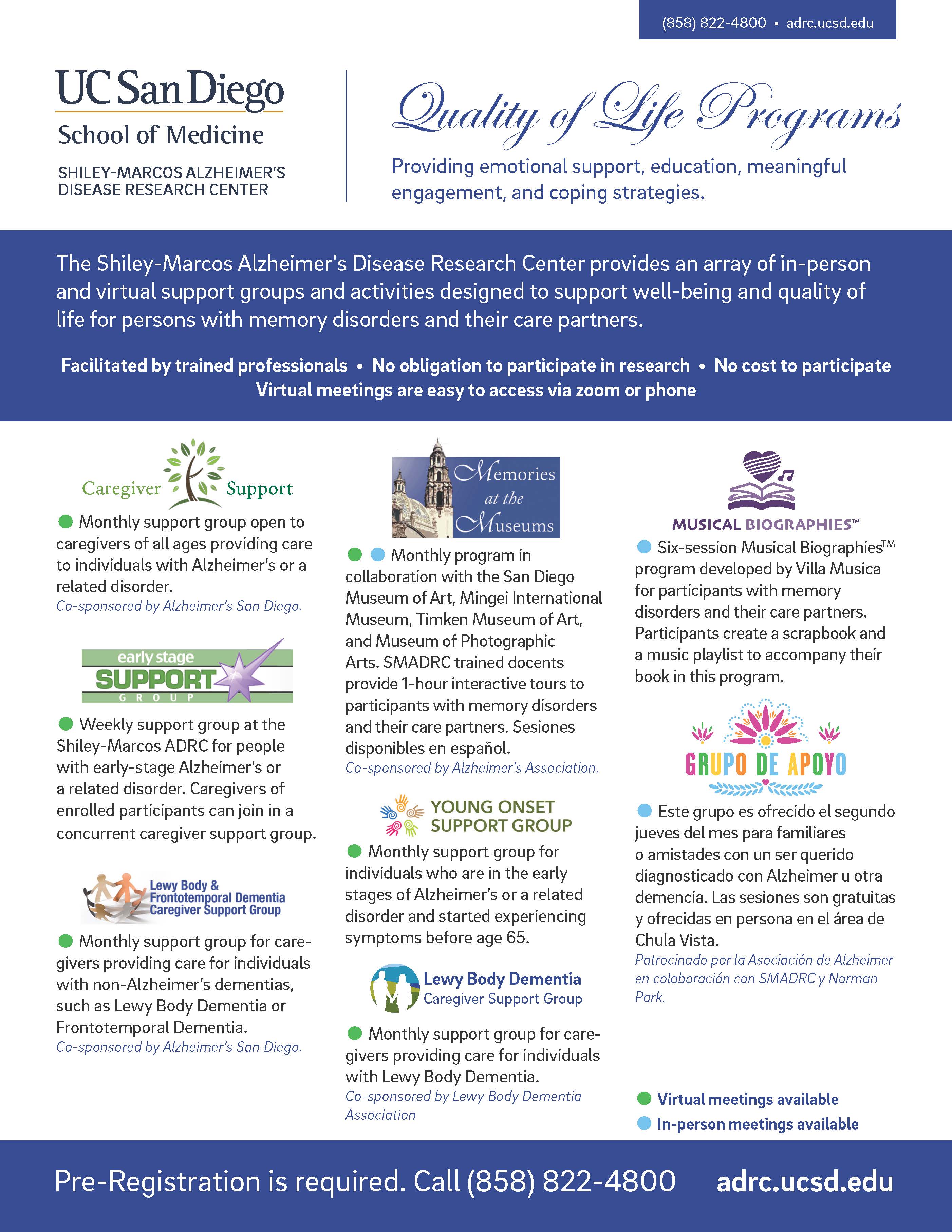 Alert
Due to the COVID-19 pandemic, most of our support groups are currently offered via Zoom and can be accessed by computer or phone. Pre-registration is required.
To Register
Contact Tracey Truscott, LCSW
Email: ttruscott@ucsd.edu
Phone: (858) 822-4800
Our Support Groups