Whole-body Wellness
Our center supports whole person wellness, which extends beyond the clinic walls. Here are some offerings to help improve quality of life for your body and mind.
Exercise
Virtual Parkinson's Group Class with PWR-certified Physical Therapist from UC San Diego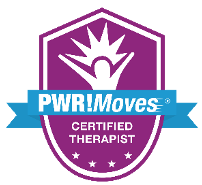 Join us for an hour of group exercise from the comfort of your own home. Get ready to work on balance, posture, flexibility, strength, amplitude of movement and aerobic capacity. All levels welcome!
Registration is required via Eventbrite, confirmation email will contain Zoom details:
Adaptive Yoga at NeuroLab360
Free inclusive adaptive yoga class hosted twice a month at NeuroLab360 in Encinitas, CA
View the class flyer here
Mindfulness
Mindfulness Mondays with Parkinson's Foundation
Start your week with calmness, as you take part in guided relaxation techniques to help boost brain power and reduce stress. Parkinson's Foundation offers Mindfulness Mondays, free mindfulness video classes.