John Brock, Ph.D.
Assistant Project Scientist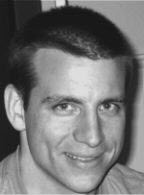 Current Research
Publications
Current Research

Following injury to the central nervous system, axons are unable to spontaneously regenerate. Reasons for the lack of regeneration include the absence of a growth promoting substrate within the lesion site, an increase of inhibitory signals surrounding the lesion site, and a failure to initiate an intrinsic growth-promoting program within the injured cell body. I am interested in utilizing combinatorial strategies to promote axon regeneration and/or sprouting that results in functional recovery following spinal cord injury (SCI).

Previous and ongoing work from our lab shows that certain axons, such as sensory dorsal column axons, can regenerate and bridge a SCI lesion site in response to growth factors. Corticospinal (CS) axons, however, are unable to respond to such cues. This may be due in part to atrophy and/or cell death of CS neurons following SCI. Interestingly, this atrophy and/or cell death can be prevented with growth factors delivered to the injured spinal cord despite the fact that CS axons do not regenerate in response to these same growth factors. This suggests that CS neuronal cell bodies are able to respond to growth cues and may be able to initiate a growth-promoting program. As yet, the appropriate cue and/or substrate to promote CS axonal regeneration has not been ascertained.

My focus is on combining therapeutic strategies. This includes: utilizing pharmacological agents to enhance growth-promoting programs, providing cellular transplants as a favorable substrate for regeneration through sites of SCI and making use of gene therapy vectors that provide the appropriate cues for guiding regenerating axons to their correct targets.
Publications

1.  Brock J, Graham L, Staufenberg E, Collyer E, Koffler J, Tuszynski MH. Bone Marrow Stromal Cell Intraspinal Transplants Fail to Improve Motor Outcomes in a Severe Model of Spinal Cord Injury. J Neurotrauma. 2016 Jun 15; 33(12):1103-14. PMID: 26414795

2.  Nielson JL, Haefeli J, Salegio EA, Liu AW, Guandique CF, Stück ED, Hawbecker S, Moseanko R, Strand SC, Zdunowski S, Brock J, Roy RR, Rosenzweig ES, Nout-Lomas YS, Courtine G, Havton LA, Steward O, Reggie Edgerton V, Tuszynski MH, Beattie MS, Bresnahan JC, Ferguson AR. Leveraging biomedical informatics for assessing plasticity and repair in primate spinal cord injury. Brain Res. 2015 Sep 04; 1619:124-38. PMID: 25451131

3.  Nielson JL, Guandique CF, Liu AW, Burke DA, Lash AT, Moseanko R, Hawbecker S, Strand SC, Zdunowski S, Irvine KA, Brock J, Nout-Lomas YS, Gensel JC, Anderson KD, Segal MR, Rosenzweig ES, Magnuson DS, Whittemore SR, McTigue DM, Popovich PG, Rabchevsky AG, Scheff SW, Steward O, Courtine G, Edgerton VR, Tuszynski MH, Beattie MS, Bresnahan JC, Ferguson AR. Development of a database for translational spinal cord injury research. J Neurotrauma. 2014 Nov 01; 31(21):1789-99. PMID: 25077610

4.  Nout YS, Rosenzweig ES, Brock J, Strand SC, Moseanko R, Hawbecker S, Zdunowski S, Nielson JL, Roy RR, Courtine G, Ferguson AR, Edgerton VR, Beattie MS, Bresnahan JC, Tuszynski MH. Animal models of neurologic disorders: a nonhuman primate model of spinal cord injury. Neurotherapeutics. 2012 Apr; 9(2):380-92. PMID: 22427157

5.  Nout YS, Ferguson AR, Strand SC, Moseanko R, Hawbecker S, Zdunowski S, Nielson JL, Roy RR, Zhong H, Rosenzweig ES, Brock J, Courtine G, Edgerton VR, Tuszynski MH, Beattie MS, Bresnahan JC. Methods for functional assessment after C7 spinal cord hemisection in the rhesus monkey. Neurorehabil Neural Repair. 2012 Jul-Aug; 26(6):556-69. PMID: 22331214

6. Patil SB, Brock J, Colman DR, Huntley GW. Neuropathic pain- and glial derived neurotrophic factor-associated regulation of cadherins in spinal circuits of the dorsal horn. Pain. 2011 Apr; 152(4):924-35. PMID: 21316153

7.  Rosenzweig ES, Courtine G, Jindrich DL, Brock J, Ferguson AR, Strand SC, Nout YS, Roy RR, Miller DM, Beattie MS, Havton LA, Bresnahan JC, Edgerton VR, Tuszynski MH. Extensive spontaneous plasticity of corticospinal projections after primate spinal cord injury. Nat Neurosci. 2010 Dec; 13(12):1505-10. PMID: 21076427

8.  Brock J, Rosenzweig ES, Blesch A, Moseanko R, Havton LA, Edgerton VR, Tuszynski MH. Local and remote growth factor effects after primate spinal cord injury. J Neurosci. 2010 Jul 21; 30(29):9728-37. PMID: 20660255

9.  Rosenzweig ES, Brock J, Culbertson MD, Lu P, Moseanko R, Edgerton VR, Havton LA, Tuszynski MH. Extensive spinal decussation and bilateral termination of cervical corticospinal projections in rhesus monkeys. J Comp Neurol. 2009 Mar 10; 513(2):151-63. PMID: 19125408

10. Brock J, Elste A, Huntley GW. Distribution and injury-induced plasticity of cadherins in relationship to identified synaptic circuitry in adult rat spinal cord. J Neurosci. 2004 Oct 06; 24(40):8806-17. PMID: 15470146