Laboratory for pediatric brain disease
Investigating genetic causes and treatments for pediatric brain disease at UCSD and Rady Children's Hospital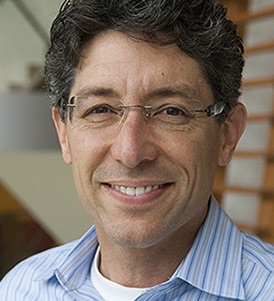 Principal Investigator
Joseph G. Gleeson, MD
Rady Professor, University of California San Diego Neuroscience
Director of Neuroscience Reserch, Rady Children's Institute for Genomic Medicine
Medical Director, N-Lorem Foundation
AREAS OF RESEARCH
The Gleeson Lab has expertise in assembling cohorts of patients designed to understand disease mechanisms, with a focus on CNS development. Collaborative studies have determined how the hundreds of genes identified by the lab, mutated in human disease, promote assembly of the human brain. The Lab has also found many of these diseases actually represent very early onset neurodegenerative conditions, and thus may be amenable to treatment. Using a combination of animal and stem cell models, the lab has developed ways to study the function of these individual genes and to develop new treatments. Our major focus areas are in:
Somatic Mosaicism 

— 

exploiting 

mosaic mutations to understand fundamental biology and diseases such as autism and focal brain dysplasia.

 
Gene-Environment Interactions 

— 

uncovering 

genes mutated in neural tube defects, and asking how Folate can profoundly influence risk.

Novel Therapeutics 

— 

asking 

ways in which antisense oligonucleotides can be used to reverse gene mutations.

Brain Organoid Modeling 

— 

exploring 

how organoids can be used to understand the basis of disease, how this modeling can be improved through bioengineering, and how gene therapy can be used to correct mutations.
MAJOR DISCOVERIES
Dr. Gleeson has directed research that has led to the identification of over 100 genetic causes of pediatric brain disease. The laboratory focuses on the neurodegenerative disease of pontocerebellar hypoplasia, where most genetic causes point to small non-coding RNAs defects. He identified the cause of double cortex/lissencephaly syndrome as mutations in doublecortin (Dcx), now the most widely used marker for neural stem cells. His lab has identified many of the 25 genes mutated in Joubert syndrome, a pediatric recessive ataxia syndrome, and linked the causes to disordered function of the cellular primary cilium. His lab has uncovered among the first potentially treatable forms of autism, pontocerebellar hypoplasia, and hereditary spastic paraplegia. His lab was the first to link focal brain dysplasias to defects in the PI3K-AKT-MTOR mutations, and to model somatic mutation brain disease in an animals. The lab has spearheaded the Middle East Pediatric Brain Disease Cohort, with more than 5000 families with recessive disease. The lab has performed exome or genome sequencing in most cases, and generated cell lines or stem cells on most. The lab initiated the Focal Cortical Dysplasia (FCD) Neurogenetics Consortium, with more than 200 cortical resections from epilepsy surgery, and the Spina Bifida Sequencing Consortium with more than 1500 trios assembled.
We are fortunate to receive support from the National Institutes of Health, the Simons Foundation for Autism Research Initiative and the Rady Children's Institute for Genomic Medicine. Past research was funded by the Searle Scholars Fund, the Merck Program in the Developmental Disabilities, the Burroughs Welcome Fund, the American Epilepsy Foundation, the Ray Thomas Edwards Foundation, and Howard Hughes Medical Institute.
SPINA BIFIDA SEQUENCING CONSORTIUM
We recruit family trios to study the genetics of Spina Bifida Development.
FCD NEUROGENETICS CONSORTIUM
We work with Neurosurgeons to study tissue from patients with refractory epilepsy.