UC San Diego Shiley-Marcos ADRC  Faculty
Neurologists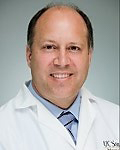 James B. Brewer, MD, Ph.D. is Professor and Chair of Neurosciences at the University of California, San Diego. Dr. Brewer received his graduate and medical training at Stanford University and his neurology residency training at Johns Hopkins University. Dr. Brewer applies neuroimaging to the study of human memory function and dysfunction and directs the Imaging Core for the multi-institutional Alzheimer's Disease Cooperative Study. He has developed and applied quantitative structural neuroimaging as an outcome biomarker in intervention trials and for early differential diagnosis of neurodegenerative illnesses. In his unique position as a neurologist within the radiology department, he has for the past several years provided referring physicians with quantitative assessments of neurodegeneration using magnetic resonance imaging (MRI). Dr. Brewer is also an ad hoc reviewer for several journals, including Neurology, Neuron, Journal of Neuroscience, and the American Journal of Neuroradiology, and has served as a grant reviewer for a number of NIH grants. Dr. Brewer is the recipient of numerous honors and awards, including a nomination for the UCSD School of Medicine Excellence in Teaching Award, a Fulbright Scholarship in Neuroscience Research at the Weizmann Institute of Science in Israel, and several NIH awards.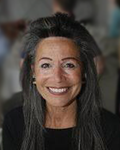 Jody Corey Bloom, MD, Ph.D. is a board-certified neurologist who specializes in dementia and neurodegenerative conditions associated with Alzheimer's disease, Huntington's disease, and multiple sclerosis. She has more than 20 years of experience treating multiple sclerosis and has cared for individuals with the most difficult cases and those with limited means. At UC San Diego Health, Dr. Corey-Bloom also directs the Huntington's Disease Clinical Research Center, a designated Center of Excellence by the Huntington's Disease Society of America. Dr. Corey-Bloom is a physician-scientist and professor emeritus in the Department of Neurosciences at UC San Diego School of Medicine. Her research focuses on the causes and treatment of dementia and other neurodegenerative disorders. She also leads numerous clinical trials investigating drug therapies for Huntington's disease and dementing conditions. She completed a neurology residency and fellowship at UC San Diego School of Medicine. Dr. Corey-Bloom earned her medical degree from UC San Diego School of Medicine and her Ph.D. in anatomy at Hahnemann University in Philadelphia. Dr. Corey-Bloom joined ADRC in 1990.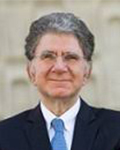 Howard Feldman, MD, FRCP(C) is a Professor of Neurosciences and Dean of Alzheimer's and Neurodegenerative Research at UC San Diego. He directs the Alzheimer's Disease Cooperative Study (ADCS), a national grant-funded network and clinical trials coordinating center. He has contributed extensively on a diverse range of clinical trial topics for those at risk of or with Alzheimer's Disease dementia. His career contributions have been profiled in Lancet Neurology, and he has been named by Clarivate Analytics as a 'highly cited' neuroscientist and among 'the world's most influential scientific minds' (2008-18). He holds an affiliate appointment at the University of British Columbia, where he has served as Director of the Clinic for Alzheimer's Disease and Related Disorder, and as the inaugural Fisher Family, and Alzheimer Society of British Columbia Endowed Professorship for Alzheimer's disease research. He has authored or coauthored over 160 peer-reviewed publications among total publications of > 390 and has an H Index > 50.  He has been appointed as a Fellow of the Canadian Academy of Health Sciences and the American Academy of Neurology in 2008.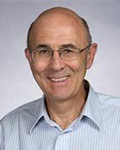 Doug Galasko, MD Associate Director of the Shiley-Marcos ADRC Clinical Core is a neurologist who conducts clinical and basic research on Alzheimer's disease (AD) and other neurodegenerative disorders. In particular, he has focused on biological markers and genes related to AD and understanding the clinical course and novel therapeutics for AD. Together with collaborators, he has found that levels of the proteins tau and beta-amyloid protein in CSF are useful markers for AD. These biomarkers may be useful in identifying even the very early stages of AD. Dr. Galasko and colleagues also identified Dementia with Lewy Bodies (DLB) as accounting for about 15 percent of patients at our center, many of whom were originally thought to have AD. Dr. Galasko has contributed to diagnostic criteria for DLB and also studies cognitive decline in Parkinson's Disease, which can overlap with DLB. He has recently helped to develop biomarkers in CSF related to synaptic damage in AD, and a specific CSF biomarker for DLB and PD. He has contributed to national efforts to develop Appropriate Use Criteria for CSF biomarkers for AD and is working on projects to help to develop and standardize blood tests that may help in screening for Alzheimer's Disease. Dr. Galasko has been an investigator in a large number of academic and industry clinical trials for AD.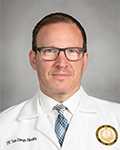 Gabriel Léger, MD completed his training in clinical neurology at the Montreal Neurological Institute of McGill University, where he also performed research in imaging of neurodegenerative diseases. He completed clinical fellowships in Movement Disorders at McGill, and in Cognitive and Behavioral Neurology at Northwestern University, Chicago. He returned to Montreal, where he was Assistant Professor and Director of the Neurology Residency program at the University of Montreal. In 2011, he moved to the Lou Ruvo Center for Brain Health of the Cleveland Clinic, Las Vegas, where he directed their fellowship program in Behavioral Neurology and Neuropsychiatry and their frontotemporal dementia (FTD or Pick's disease) and young-onset dementia clinic. He has participated in numerous clinical trials targeting the diagnosis and treatment of Alzheimer's disease and related disorders. In addition, he has special interests and expertise in the diagnosis and treatment of atypical and focal dementias, including FTD, Primary Progressive Aphasia, Posterior Cortical Atrophy, and dementia with Lewy bodies. He joined the neurosciences faculty at UCSD and the ADRC in July 2018.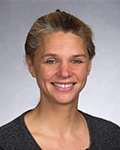 Stephanie Lessig, MD Associate Professor and Vice Chair of Clinical Operations joined the Department of Neurosciences on July 1, 2007. She completed a fellowship in Neurotherapeutics and Movement Disorders and Neurology residency at University of California San Diego. Dr. Lessig received her medical degree at Stony Brook University School of Medicine. Currently, she serves as Director of Parkinson's Disease Research, Education, and Clinical Centers Consortium (PADRECC) and head of the Clinical Trials Unit for Neurosciences. Her clinical focus is on treating patients with Parkinson's disease and movement disorders, such as dystonia and ataxia. She also specializes in deep brain stimulation and botulinum toxin.Dr. Lessig's research interests are Neurodegenerative Disorders such as Huntington's disease. She is the Principal Investigator on four clinical trials for Parkinson's disease.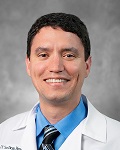 Jose Soria-Lopez, MD was born and raised in Cuba before moving to the United States. He completed his undergraduate studies in Biological Sciences at Florida International University in Miami, Florida, and obtained his Medical Degree from Johns Hopkins School of Medicine in Baltimore, Maryland. He completed neurology residency training at UCSD and joined the SMADRC in 2018. He provides care to patients with Down Syndrome in the clinic.  He collaborates with the SMADRC in the South Bay.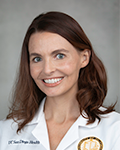 Elizabeth Murphy, MD, Ph.D., is a neurologist who specializes in memory disorders and neurodegenerative diseases. She completed her undergraduate studies in mathematics at UCSD. She then went on to obtain her medical degree at UCSD medical school and a Ph.D. in neurosciences (specializing in the use of MRI to study neurodegenerative disease) under the supervision of Dr. Brewer. She completed her neurology residency in June 2019 and her fellowship in memory disorders in June 2020 at the UCSD Medical Center under the mentorship of Dr. Galasko and Dr. Léger. She recently joined the neurosciences faculty at UCSD and the ADRC in July 2020. She is originally from west Texas but has lived in San Diego since she was ten years old.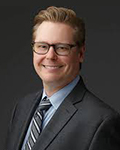 Kristoffer Nissinen, MD was born in San Diego, and in his first years moved to Finland where he spent the next 20 years of his life. He moved back to the United States in 2001 to pursue a degree in medicine. He completed his undergraduate studies in Biological Sciences at UCI after which he moved to Arkansas for medical school and obtained his MD from the University of Arkansas for Medical Sciences School of Medicine. He completed his neurology residency at UCI Medical Center and Long Beach VA in the spring of 2011. He is currently furthering his training at the ADRC as a Neurology Fellow with a focus on memory disorders and neurodegenerative diseases, which includes working with patients in clinical practice and clinical trials. In his spare time, he enjoys gardening, playing the guitar, walking, and cooking.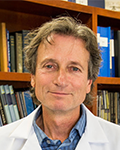 Mark Tuszynski, MD, Ph.D. is a Professor of Neurosciences at the University of California - San Diego, and the Founding Director of the UCSD Translational Neuroscience Institute. He received his undergraduate and M.D. degrees from the University of Minnesota (Minneapolis), clinical training in neurology at Cornell University Medical Center in New York, and a Ph.D. in neuroscience at the University of California - San Diego. Dr. Tuszynski's research focuses on central nervous system plasticity in animal models of learning, Alzheimer's disease, spinal cord injury, and peripheral nerve injury. He investigates nervous system growth factors, stem cells, tools of gene delivery, and bioengineering approaches in many of these studies. In 2001 Dr. Tuszynski began the first human clinical trial of gene therapy to treat an adult human neurodegenerative disease, testing the effects of nerve growth factor gene delivery in patients with early Alzheimer's disease. He subsequently initiated firstin-human clinical translational programs of neurturin gene therapy in Parkinson's disease (as the founder of the company Ceregene, Inc), brain-derived neurotrophic factor therapy in Alzheimer's disease, and neural stem cell therapy in spinal cord injury.
Neuropsychologists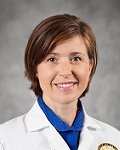 Sarah Banks, Ph.D. is a clinical neuropsychologist. She is a passionate clinician focused on aging and neurodegenerative disease. In addition, she is dedicated to the science of Alzheimer's and specifically how the changes in the brain, detectable with neuroimaging techniques such as PET and MRI, relate to the tests of memory and other thinking abilities used in the clinic. Originally from London, she completed her undergraduate degree at the University of Edinburgh, doctorate at Northwestern University in Chicago, an internship at the University of Chicago, and a postdoctoral fellowship at the Montreal Neurological Institute, part of McGill University. Before arriving in San Diego, Dr. Banks led the neuropsychology program at the Cleveland Clinic Lou Ruvo Center for Brain Health in Las Vegas.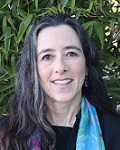 Tamar H. Gollan, Ph.D. is a Professor in the Department of Psychiatry at UCSD. Dr. Gollan's research projects investigate the joint consequences of aging, bilingualism, and Alzheimer's disease for language processing and cognitive functioning. This research is enabled by the Spanish-English bilingual volunteers who participate in the Hispanic Cohort at the ADRC. Dr. Gollan is a life-long Hebrew-English bilingual and is also fluent in Spanish. Dr. Gollan received her Ph.D. in clinical and cognitive neuropsychology from the University of Arizona and is a faculty member in two Joint Doctoral Programs between SDSU and UCSD (in Clinical Neuropsychology and Speech, Language, & Hearing Sciences). Dr. Gollan also mentors undergraduate research as part of the Faculty Mentor and McNair Programs (for students at UCSD who are underrepresented in graduate education). Dr. Gollan's research has been funded continuously since 2002 by individual investigator awards from the National Institute of Health and the National Science Foundation.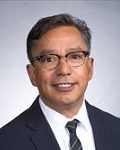 Hector M. González is an Associate Professor in the Department of Neurosciences and Shiley-Marcos Alzheimer's Disease Research Center in the School of Medicine at the University of California, San Diego. He is a licensed clinical neuropsychologist with clinical research training and experiences in Alzheimer's disease and related dementias. Dr. González was a clinical research fellow and later co-investigator of the Sacramento Area Latino Study on Aging (SALSA), which is a landmark dementia study among Mexican-origin Latinos. He served as Principal Investigator of the Hispanic Community Health Study/Study of Latinos (SOL), Neurocognitive Reading Center, which is the largest study of Latino neurocognitive health and aging to-date. Dr. González is PI of the Study of Latinos-Investigation of neurocognitive aging (SOL-INCA), which is an SOL ancillary study examining sociocultural, cardiometabolic, and genomic risks of Mild Cognitive Impairment (MCI) and ADRD among diverse Latinos.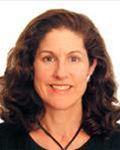 Diane M. Jacobs, Ph.D. is a licensed neuropsychologist and clinical researcher in the Department of Neurosciences at UCSD. Dr. Jacobs received her Ph.D. from the UCSD/SDSU Joint Doctoral Program in Clinical Psychology, and she completed a post-doctoral fellowship in clinical neuropsychology at Johns Hopkins. Her research focuses on the assessment of cognition in aging and dementia, with an emphasis on early detection and differential diagnosis of Alzheimer's disease and related disorders.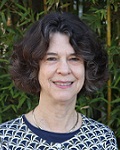 Guerry M. Peavy, Ph.D. is a licensed neuropsychologist and faculty member of the UCSD Department of Neurosciences. She obtained her Ph.D. in Clinical Psychology from the University of Connecticut and has worked at the ADRC since 1990. Her research has focused on cognitive functioning in patients with Alzheimer's disease. She initially studied patients in severe stages of dementia and is currently examining the effects of chronic psychological stress on the development of Alzheimer's disease. Of particular interest are those subjects who are already experiencing some memory loss but are otherwise functioning normally (MCI). Dr. Peavy is the director of the Outreach, Recruitment, and Education Core at the SMADRC.
David Salmon, Ph.D. is the ADRC's senior neuropsychologist. His research focuses on the memory and cognitive deficits caused by neurodegenerative diseases such as AD, Parkinson's disease (PD), and DLB. Professor in Residence in the Department of Neurosciences and Co-Director of the Clinical Core of the ADRC. Dr. Salmon received his Ph.D. in Biopsychology from Rutgers University in 1984 and completed post-doctoral training in Animal and Human Neuropsychology at UCSD in 1986. He has been affiliated with the ADRC since 1985. His research focuses on the neural basis of memory and cognition examined through the psychological and neurological analysis of the cognitive deficits associated with diverse dementing disorders. He was awarded the prestigious Helen A. Jarrett Chair Award in Alzheimer's Research in 2000.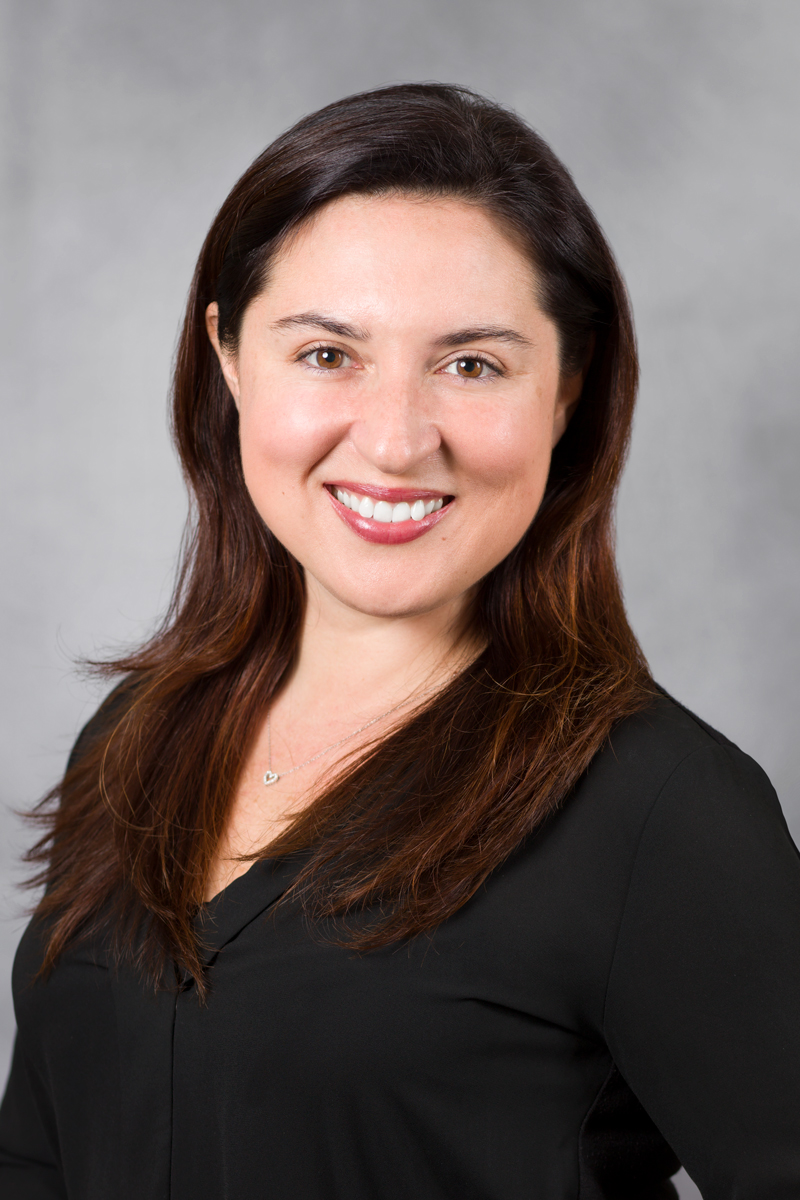 Dr. Zvinka Zlatar is a bilingual and bicultural neuropsychologist and a faculty member in the department of Psychiatry at the University of California, San Diego.  She received a PhD in clinical psychology from the University of Florida, with a focus on adult neuropsychology/geropsychology. She completed an APA-accredited clinical psychology internship at the University of California, Los Angeles, focusing on the neuropsychological assessment of older adults and Spanish-speaking adults. She then completed a postdoctoral fellowship in neurocognitive aging at the University of California, San Diego. Her research program (Wellness Initiative for Senior Enrichment - WISE Lab) seeks to reduce dementia risk by developing novel interventions that target modifiable lifestyle factors such as physical activity, fitness, and sedentary time while investigating how they affect brain plasticity and cognition in diverse populations. She also provides neuropsychological assessment services to Spanish-speaking adults at the Center for Brain Health and Memory Disorders.
Biostatisticians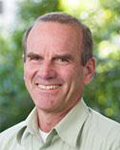 Steven D. Edland, BS, MS, Ph.D., Core Leader of Data Management and Statistics Core. Dr. Edland received his BS in Environmental Studies from Western Washington University in 1983, his MS in Statistics and Ph.D. in Epidemiology from the University of Washington (UW) in 1986 in 1986 and 2000, respectively. He is an Associate Professor in Biostatistics with Appointments in the departments of Family and Preventive Medicine and Neurosciences. Prior to joining the ADRC in 2004, Dr. Edland was Director of Data Management and Statistics Core of the Mayo Clinic ADRC.
Neuropathologists and Lab Scientists
Annie Hiniker, MD, Ph.D. is an Assistant Professor of Neuropathology who completed her MD and Ph.D. at the University of Michigan and her residency and fellowship in Anatomic Pathology and Neuropathology at the University of California, San Francisco. She serves as a neuropathologist for the UCSD ADRC and the San Diego VA Hospital and runs a research lab focused on the molecular drivers of Parkinson's Disease and other neurodegenerative diseases. She is funded by NINDS and the American Federation for Aging Research as a Paul B. Beeson Scholar as well as a Congressionally Directed Medical Research Program Parkinson's Disease Early Investigator Award.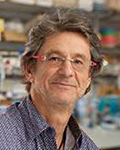 Roberto Malinow, MD, Ph.D. Professor of neurosciences. Malinow came to the UC San Diego School of Medicine in March 2008 from Cold Spring Harbor Laboratory, a private, non-profit research institution in New York, where he held the Alle Davis and Maxine Harrison Endowed Chair of Neurosciences since 1998. His research focuses on synaptic transmission, plasticity, learning, and memory. He received his medical degree from New York University and his Ph.D. degree from UC Berkeley. Malinow has received numerous awards including the MetLife Foundation Award for Medical Research and has been a keynote speaker in several venues including the Einar Hille Memorial Lecture, KAC Elliot Lecture, and Gordon Conference on Synaptic Transmission.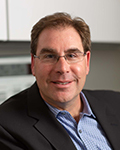 Robert Rissman, Ph.D. is the leader of the SMADRC Biomarker Core and the Neuropathology Core. The goal of his basic science research is to discover novel biomarkers for neurodegenerative diseases with a specific focus on blood-based biomarkers. Of primary interest is the study of the biomarker utility and pathologic potential of neuronally-derived exosomes. Dr. Rissman's in vivo work is focused on the contribution of stress and changes in stress signaling intermediates in Alzheimer's disease neuropathology and the discovery of compounds that impact the corticotropin-releasing factor system in Alzheimer's Disease. In addition to his research program, Dr. Rissman is the Director for the Alzheimer's Disease Cooperative Study (ADCS) Biomarker Core and the Neuropathology/Brain Bank for the Alzheimer's Disease Research Center (ADRC) at UCSD. Both cores are comprised of wet laboratories and biospecimen banks. Dr. Rissman is also the PI of UCSD's Neuroplasticity of Aging Training Grant (T32) and teaches graduate classes in the Neurobiology of Disease. 
Research Education Component (REC) Faculty Mentors
The Shiley-Marcos ADRC works closely with multidisciplinary faculty from a wide range of academic departments at UCSD and affiliated research institutions. For a full list of ADRC faculty that are eligible for mentoring REC projects, click here.