UC San Diego Shiley-Marcos ADRC Staff
* Bilingual Staff (English and Spanish)
Clinical Staff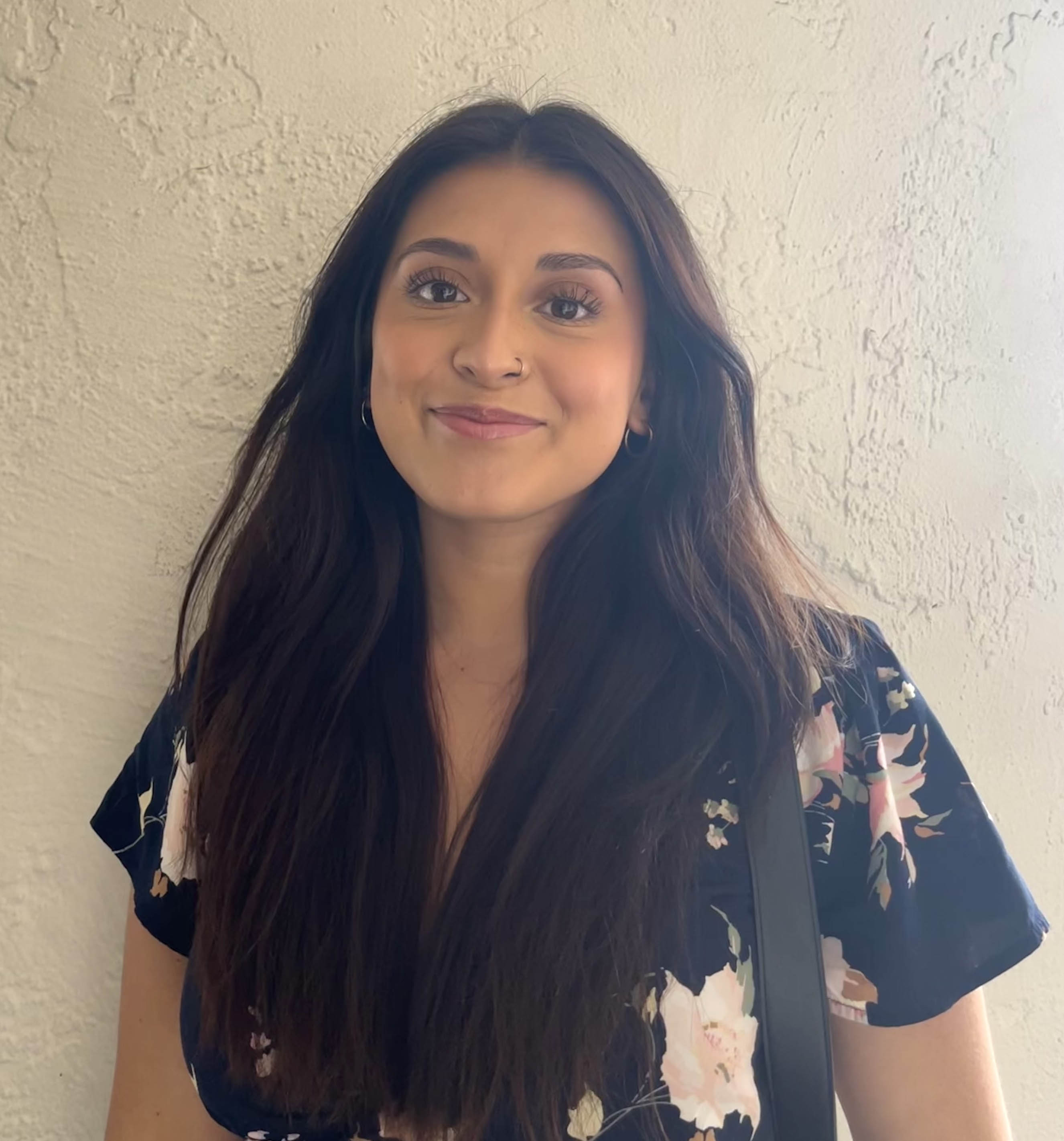 *Beverly Castillo graduated from the University of California, San Diego with a BS in Physiology and Neuroscience (Class of 2020). Her career in clinical research began in 2017 as a lab assistant in the Functional Neuroscience Lab at UCSD, where she became the study coordinator in 2021. During her time there, she studied the effects of EEG-neurofeedback on working memory within schizophrenia disorders and mild cognitive impairment. Her involvement in these clinical trials furthered her interest in neuropsychology, neurodegenerative disease, and an overall effort towards improving participants' quality of life. Currently at the SMADRC, she is a research coordinator for the longitudinal study with a primary role on the center's brain autopsy program.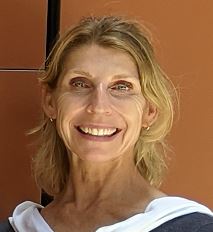 Jennifer (Jen) Frascino, MA was born in Connecticut and graduated from UC San Diego with a Bachelor's in Psychology in 1993. Following, she earned a Masters in Counseling Psychology before finding her way into research in the Department of Psychiatry at UCSD. Just prior to coming to the ADRC, she worked for 25 years as the Research Coordinator in a laboratory examining the organization and structure of memory by way of studying well-characterized patients with amnesia. Jen currently works as a study coordinator at the ADRC on a project involving vascular contributions to cognitive impairment. She is also the coordinator for the UCSD site of the Alzheimer's Disease Neuroimaging Initiative (ADNI).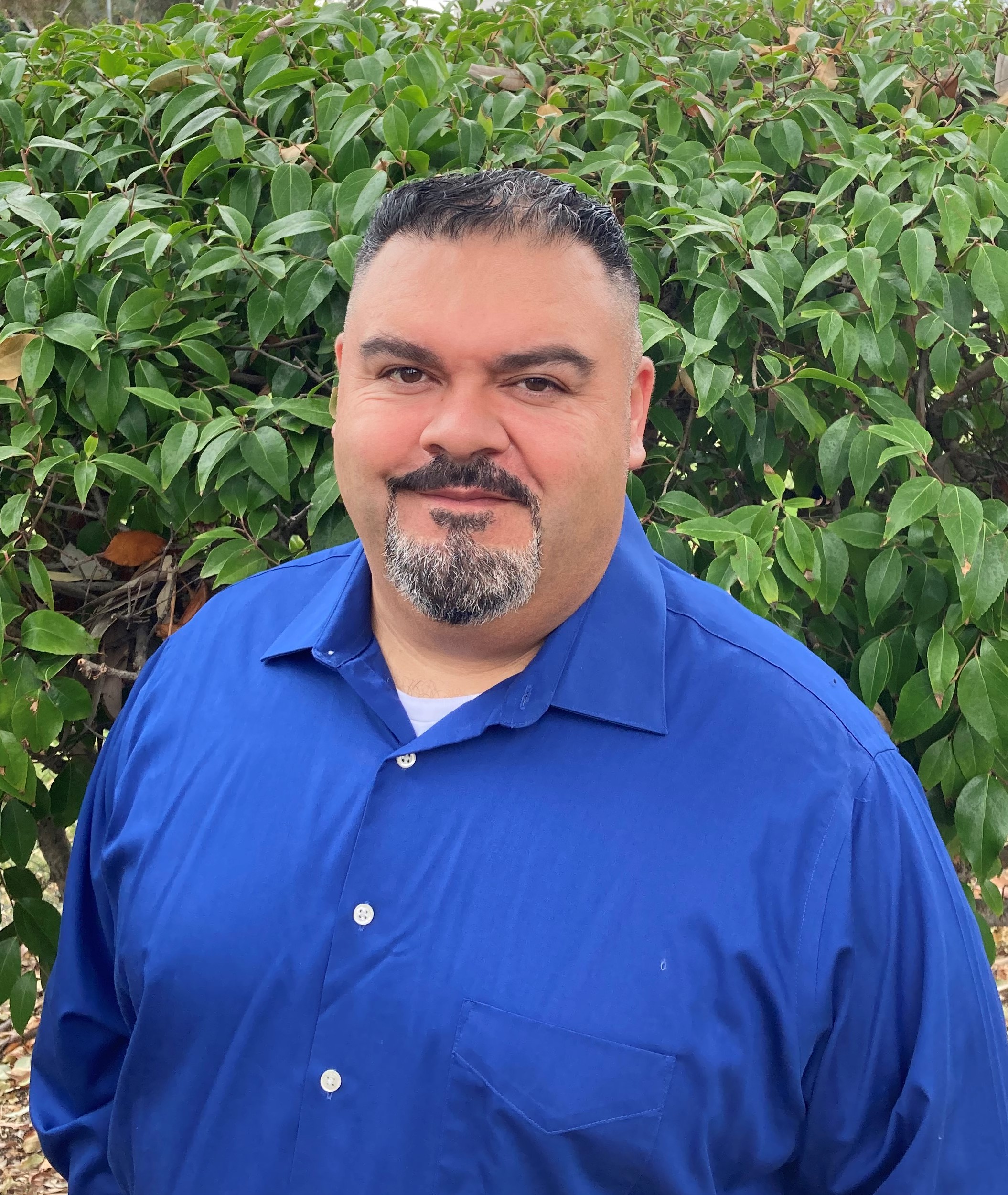 *Antonio (Tony) Gama has been in the medical field for over 20 years. Tony received his Medical Assistant and Phlebotomy Certification in 2000 and earned an AS degree in Allied Health in 2012. Tony began his medical career with Navy Medicine as a civilian and worked with Navy Medicine for over 17 years. In his capacity as a medical assistant/phlebotomist, Tony has worked with retirees, dependents, recruits and active-duty members of the Army, United States Coast Guard, Navy, and Marines. Tony's experience includes working with such clinical departments as pediatrics, podiatry, and sports medicine, as well as in urgent care, laboratory, and clinic settings. Tony has been teaching phlebotomy at U.S. colleges since 2012, and he has won Instructor of the Quarter multiple times for Best Student Retention and Highest NHA Pass Rate.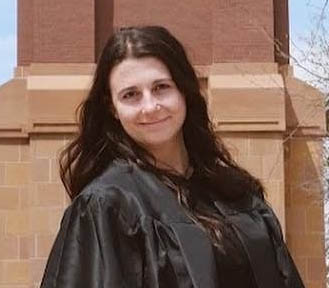 Savannah Hargrave graduated with her bachelors in Biology for Southern Utah University. She is beginning her pursuits in clinical research here, at the Shiley-Marcos Alzheimer's Center. She spent her undergraduate years dedicated to science communication and education efforts. She hopes to continue to develop these skills as she advances her knowledge and exposure to neurodegenerative disease research.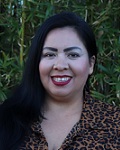 *Lillian O. Pacheco, BS was born in Juarez, Chihuahua and raised in Mesilla, NM. Lillian attended New Mexico State University and majored in nursing. She joined the US Navy, and was stationed in San Diego and then Honolulu, HI. Lilly began working at UCSD in 2001 as a lead technician in the Department of Anatomic Pathology. After 4 years she was recruited to work in the Department of Radiology as a Clinical Research Manager. Lilly has worked at the SMADRC since 2014 as a bilingual clinical research coordinator for the longitudinal study. She is currently the lead coordinator and responsible for training and supervising other longitudinal study coordinators at the center.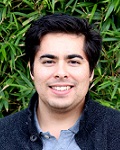 *Brandon Pulido, BA received a degree from UC, Los Angeles in 2015. After graduating, he worked at the Semel Neuroscience Institute at UCLA as a Bilingual Research Assessor conducting assessments designed to measure intelligence and impulsiveness in young children. Additionally, as his interests revolve around neurodegenerative diseases, such as Alzheimer's and Parkinson's, he worked as a research assistant, and later an author, on a study focusing on Traumatic Brain Injuries. Brandon has worked at the SMADRC at UC San Diego since 2017 as a bilingual psychometrist and study coordinator.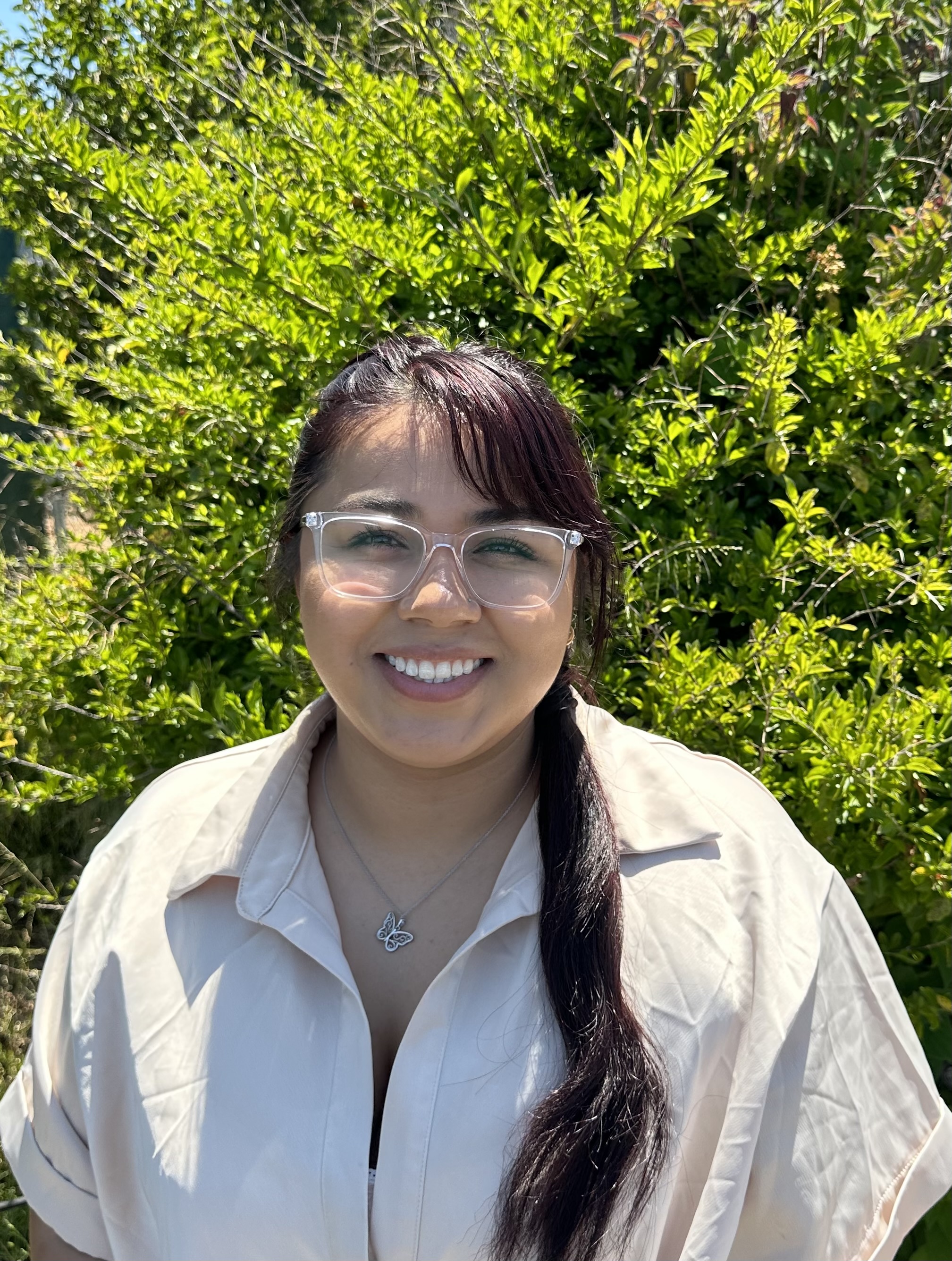 *Socorro Trujillo, MPH was born in Michoacan, Mexico and raised in Bakersfield, California. Socorro moved to San Diego to pursue a B.S in Global Health and then returned for a Master of Public Health. Most of her work has focused on disease prevention and intervention. Before the ADRC she was part of UCSDs Covid Response Team and a Health Specialist for UCSD Center for Community Health where she became skilled in building community relationships and collaborations.  Thanks to her bilingual and bicultural background, Socorro has been adept at working with diverse community members. Her unwavering dedication to enhancing public health has been the driving force behind her accomplishments.
Neuropsychology Staff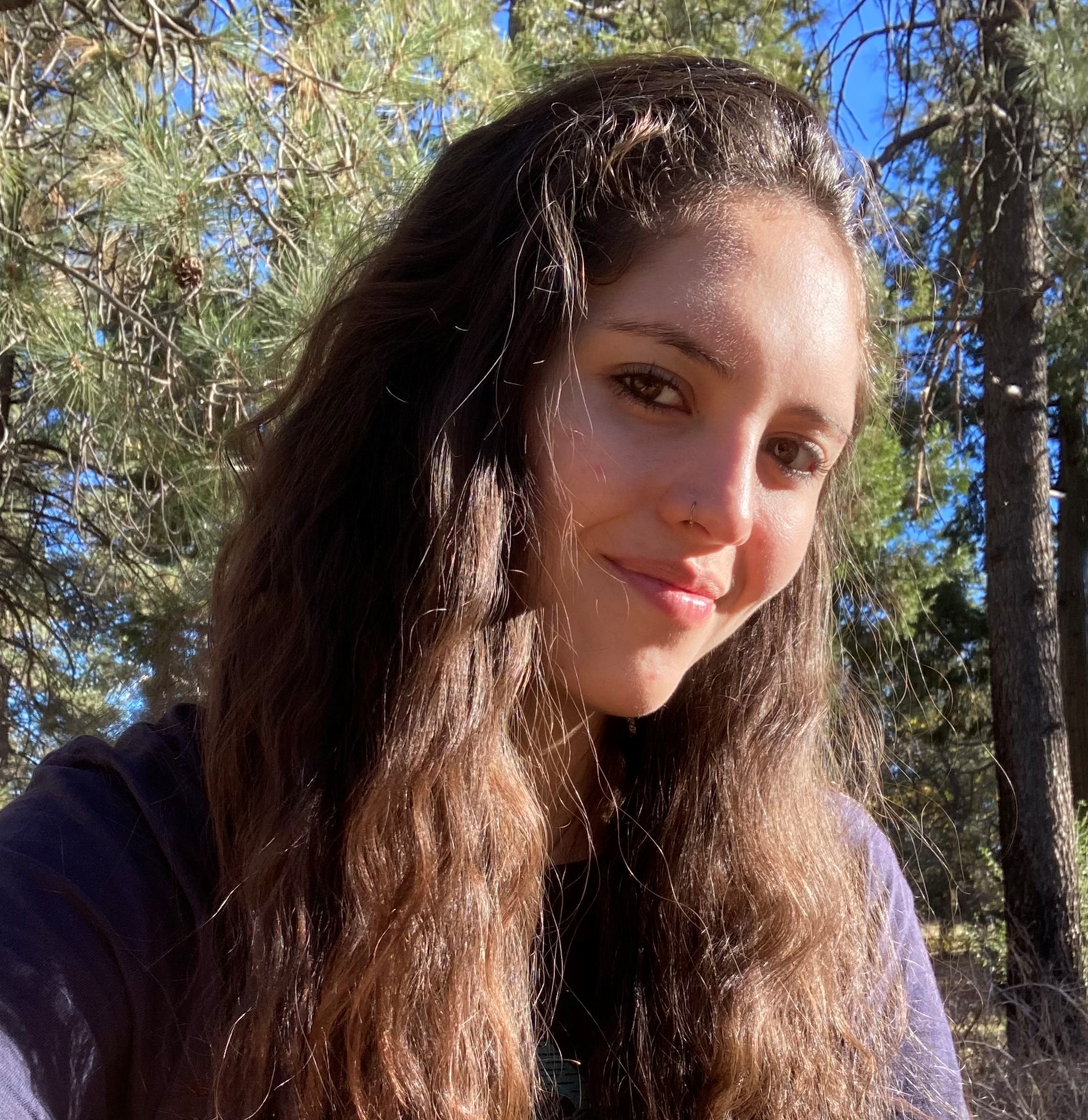 *Andrea Espinosa, MA graduated with honors from Universidad San Francisco de Quito (Ecuador), ranked as the best University in the country, and obtained her BA in Psychology and two minors, in Clinical Psychology, and Contemporary Arts while working as a teacher assistant for various subjects. She continued her education in Madrid, Spain, obtaining a MA in Cognitive Behavioral Therapy and a year later, the second one in Clinical Neuropsychology. She completed her neuropsychology internship in the Neurology department of a leading hospital in the country, Hospital Universitario 12 de Octubre. There she gained both clinical and research experience performing neuropsychological assessments on patients with a wide variety of neurological conditions, emphasizing ADRD.  Andrea currently works in the UCSD, Shiley Marcos Alzheimer's Disease Research, as a cognitive rater, administering neuropsychological batteries and clinical interviews. Eventually, she plans to continue her education by pursuing a Ph.D.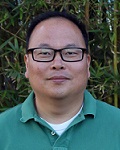 Chi Kim, BS received his degree from the University of California, San Diego in Cognitive Science. He provides training and oversight to the neuropsychology team as a psychometrist supervisor. He is the psychometry supervisor and providees all training and oversight for the neuropsychology staff. He also administers neuropsychological testing for a wide array of studies at the ADRC, including intervention trials. Additionally, he provides technical and computer expertise for the ADRC and Trials Unit staff.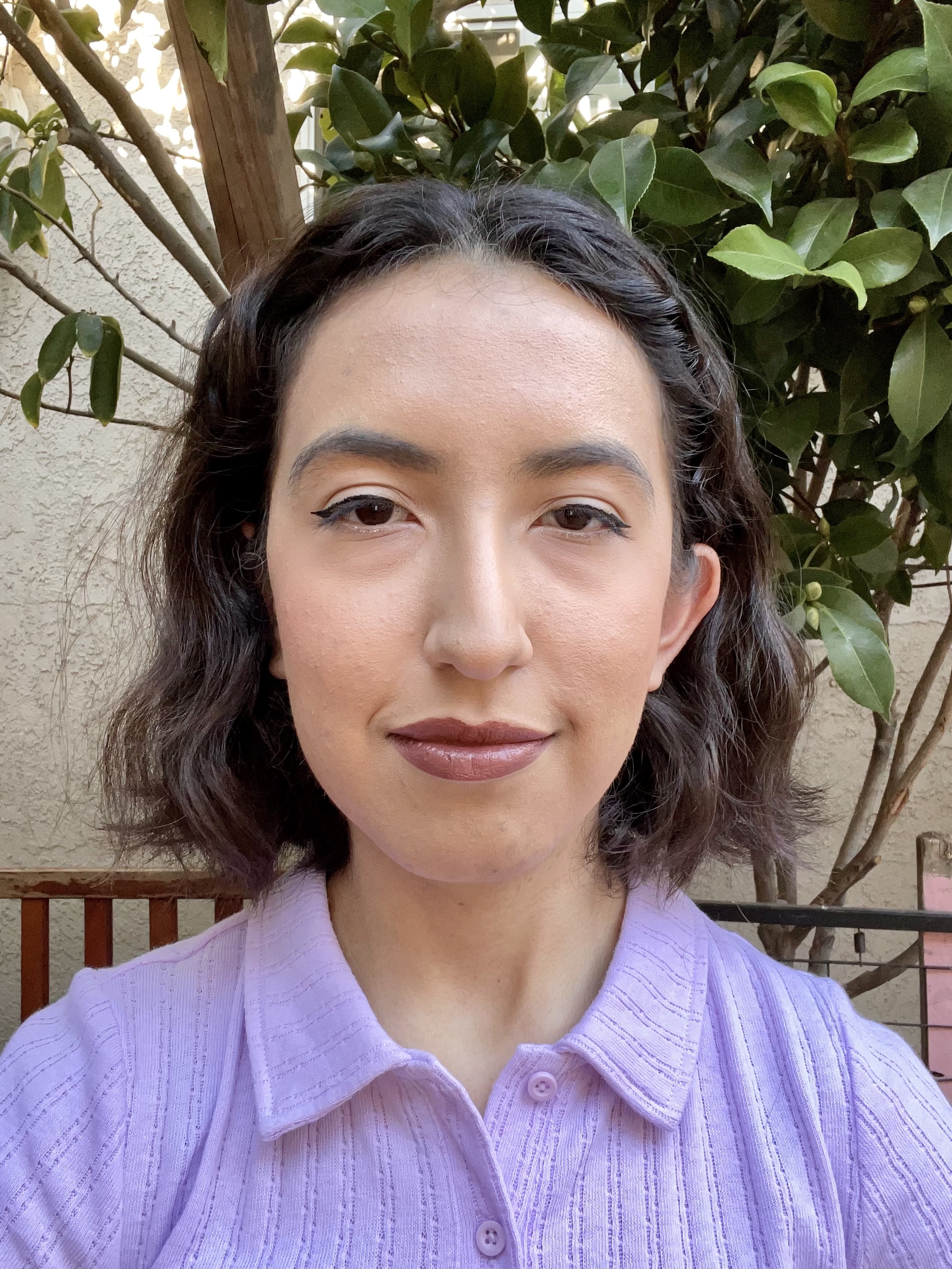 *Jocelyn Vargas recently graduated from UC San Diego with a degree in Applied Mathematics and a minor in Psychology. She worked as a bilingual research assistant in Dr. Tamar Gollan's language production lab, which led her to discover an interest in research and psychology. Her interest in neuropsychology specifically developed while taking a class to learn more about the effects of injury to the brain due to a personal experience. She is now a bilingual psychometrist at the SMADRC. In the future, her goal is to find a way to combine her math degree and interest in research.
Social Work Staff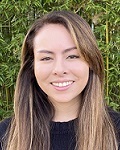 *Ivonne Arias, MSW graduated from San Diego State University with a Master's Degree in Social Work. She completed a social work internship program at UC San Diego, where the SMADRC was one of three dementia-specific programs providing a hands-on educational opportunity. Ivonne is a bilingual, bicultural social worker who became interested in the SMADRC because she is intrigued by neurodegenerative diseases. She is currently a coordinator for the Young Onset Alzheimer's Disease and Related Dementia's Program (YoADRD) at the SMADRC, and a member of our bilingual outreach, engagement, and recruitment team.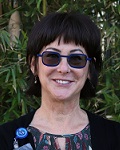 Tracey Truscott, MSW LCSW, graduated from San Diego State University with an undergraduate degree in Psychology, and Master's Degrees in Education and Social Work. Her 20-year career has been focused on working in the Alzheimer's community and with older adults in direct clinical practice as well as Hospice Administration. Tracey comes to the ADRC team as a Clinical Social Worker. Her role includes facilitating support groups and talking to people about research opportunities at the ADRC. In her spare time she enjoys a private practice that provides clinical supervision and education to other social workers and marriage/family therapists to improve their practice.
Biostatistics Staff and Data Management Staff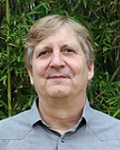 Tim Gahagan, MS, Data Manager. He joined the ADRC in 2007 after 10 years of work at UCSD on the Parkinson's Dementia Complex of Guam project. He received his BS in Biology and MS in Computer Science from California State University at Fullerton. Tim maintains the Center's data which is housed at the San Diego Super Computer Center. Tim serves as a liaison to scientific investigators who use ADRC data, and as liaison to the National Alzheimer's Coordinating Center.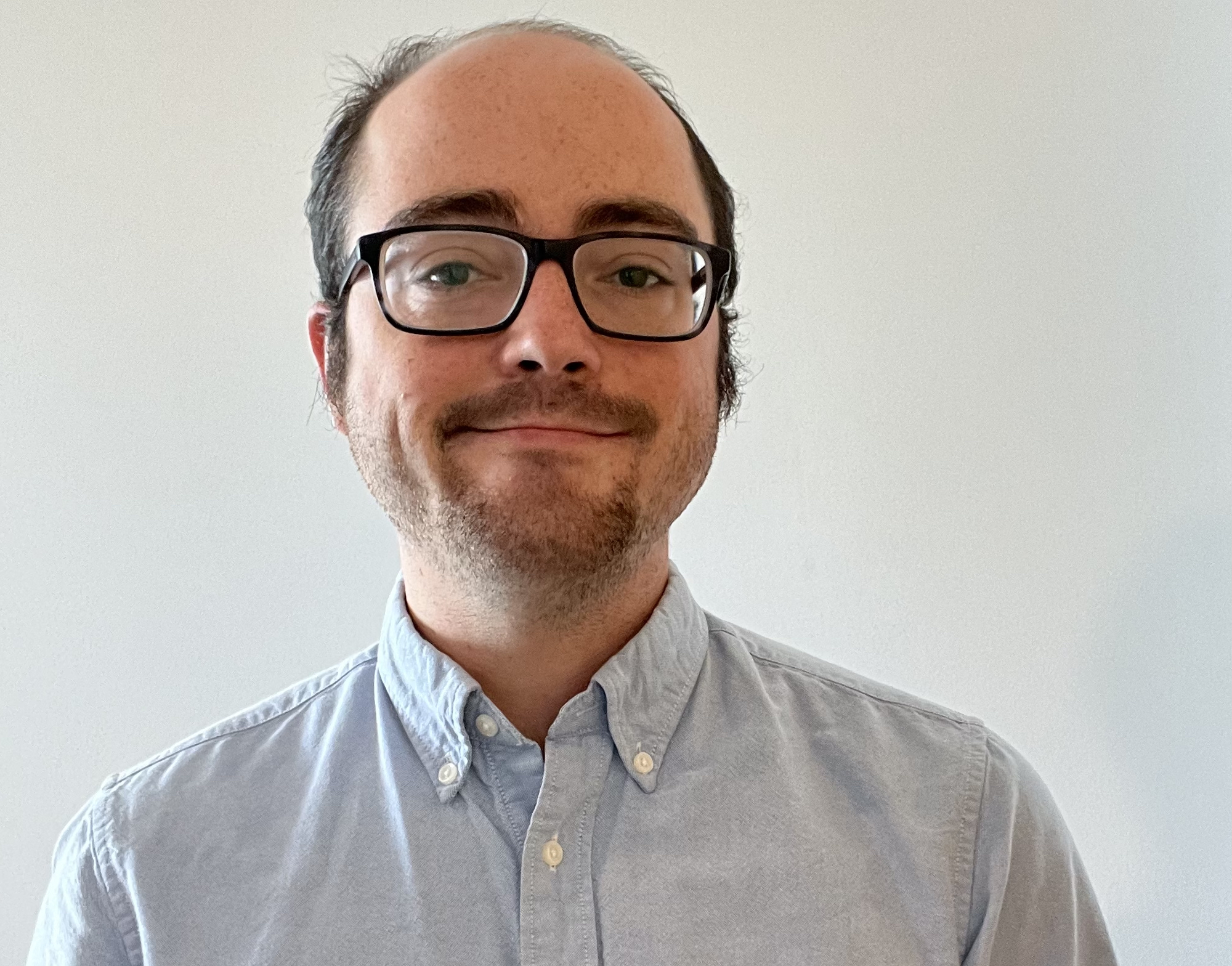 Ben Shifflett, BS, graduated from UC San Diego with a Bachelor's degree in Physics and joined the ADRC in late 2017. He is currently in school at UC San Diego for a Master's degree in Biostatistics. Ben assists with various ADRC projects by performing statisical analyses, data maintenance, and providing assistance on data analysis techniques. 
Administration Staff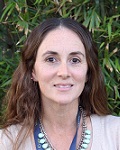 Christina Gigliotti, PhD, received a BS in Human Development (2000), a BS in Horticulture (2001), and her MS/PhD in Human Development (2006) from Virginia Polytechnic Institute and State University, where she also earned a certificate in Gerontology. Her research focus was on non-pharmacological interventions that enhance well-being for people with dementia, including Horticulture Therapy. She is the Manager of Clinical Operations at the ADRC responsible for developing standardized procedures to enhance research quality and compliance. She is greatly involved with the SMADRC outreach, education, and recruitment initiatives, including memory screening events, quality of life intervention programs, education and outreach events and community partnerships. As the referral coordinator between the ADRC and affiliated researchers, she helps to synergize data collection and sharing efforts between protocols. She is also responsible for oversight of the SMADRC volunteer program and the staff education program.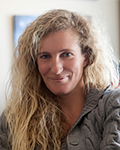 Emily Little, MPH, completed my Bachelor of Arts with a major in Biochemistry and Molecular Biology at Mills College in Oakland, California and her Master of Public Health at the Johns Hopkins Bloomberg School of Public Health in Baltimore, Maryland. During her tenure at Johns Hopkins, she contributed to the Evidence-based Practice Center's systematic review and analysis of research to inform medical best practice and policy; the Institute for Clinical and Translational Research internal evaluation team; the Center for Drug Safety and Effectiveness opening; the Food and Drug Administration Partnership in Applied Comparative Effectiveness Science management; the United States Cochrane Collaboration Consumers United for Evidence-based Medicine coordination; the Center for Health Services and Outcomes Research membership; and patient reported outcomes research funding by the Patient Centered Outcomes Research Institute. Her goal is to be helpful in sustaining, enriching, and expanding what the research center has to offer to the community and to preserve the success that the Shiley-Marcos ADRC has achieved over the last 33 years. 
Trials Unit Staff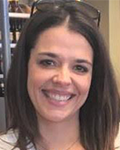 Jackie de Villiers Flanagan, MA, was born in Johannesburg South Africa however, moved to the United States when she was only two. First living in New Jersey then Connecticut and finally ending up in San Diego at the age of eight. She graduated from San Diego State University with a BA in psychology and a Master of Arts degree in Communication. Jackie's work experience began as a nanny, then as a certified nurse's assistant at Scripps Mercy ICU and finally as a research assistant to Dr. Wayne Beach at SDSU. After receiving her MA, she began working as a study coordinator at the ADCS at UCSD. Recently, Jackie joined our Shiley-Marcos UCSD ADRC team as a Regulatory Affairs Coordinator.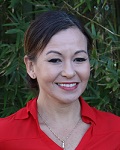 Sandra Jerkins, BS graduated from the University of California, San Diego with a Bachelor of Science in psychology. She is currently a rater and recruiter for the clinical trials unit working on innovative trial studies to find an effective treatment, prevention, and cure for Alzheimer's disease. She has several years of experience working as a psychometrist/clinical trial rater and her interests have always revolved around neurodegenerative diseases (including Parkinson's disease and Huntington's disease). She is excited to start working this fall with the Down Syndrome population in aim to assess changes in cognition, behavior, function, and health in adults with AD-DS.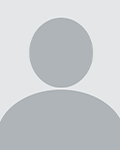 Barbara Johnson, MS is a Lead Clinical Trials Coordinator at the Shiley-Marcos ADRC (SMADRC) in the Clinical Trials Unit. She began her study of memory and brain function at UCLA where she obtained her BS in Psychobiology. Barbara then worked as a research assistant at UCR studying cerebral lateralization of language in the Cognitive Neuroscience Lab. During graduate school, she studied normal aging at the UCSD VA hospital and worked on a variety of memory and Alzheimer's Disease research projects at the ADRC. After completing her MA, Barbara worked as a psychometrist at UCI on the 90+ research study; her primary role was obtaining data from older individuals to help determine what lifestyle factors may contribute to longevity. She eventually returned to UCSD to work in the Department of Psychiatry as a coordinator in Schizophrenia research. This research investigated the effectiveness of cognitive behavior social skills training in both individual and group therapy sessions to help those with Schizophrenia and other mental illnesses improve their functional abilities to lead better and more productive lives.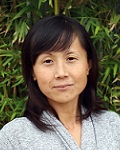 Nobuko Kemmotsu, PhD completed her PhD in Clinical Psychology in 2010 from the Joint Doctoral Program in Clinical Psychology at San Diego State University and University of California San Diego. Her focus during the doctoral training was neuropsychological assessment of adults and ethnic minorities. After she completed a 1-year psychology internship at Shands Hospital at University of Florida, she returned to San Diego to continue research and neuropsychological assessment. Nobuko is a licensed psychologist in the state of California. At ADRC, Nobuko serves in the clinical trials team as one of the main cognitive raters for various clinical trials.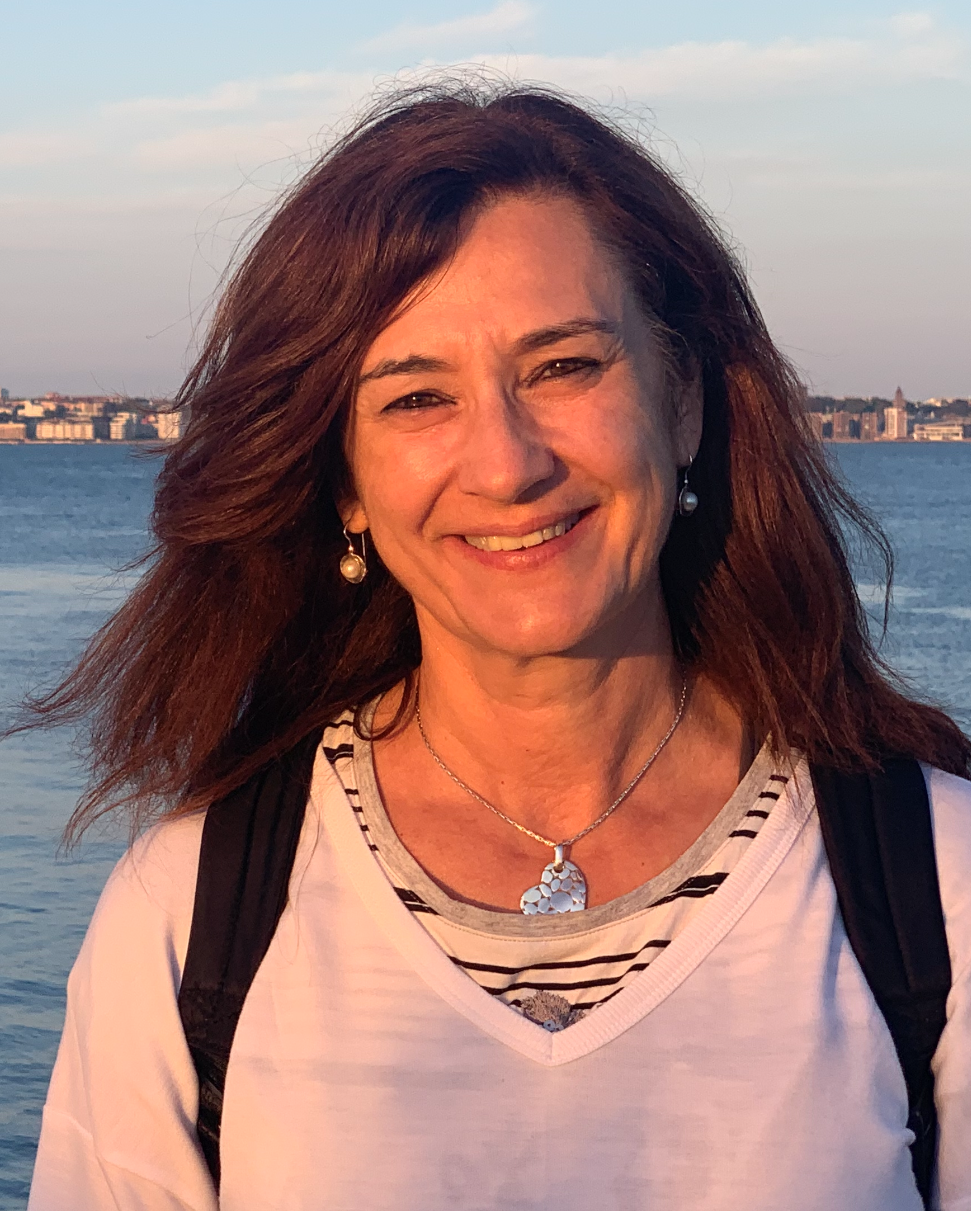 *Laura Linares is a Certified Clinical Research Coordinator with an international Pharmacy degree from the University of Copenhagen. She has more than 13 years of Research coordinator experience at UCSD. She was born and raised  in Argentina and also lived in Denmark for many years, where she worked in Pharmaceutical industry and Community Pharmacies, before she moved to San Diego with her family. She has a passion for patient communication and she would love to help to improve research participants quality of life through SMADRC clinical trials.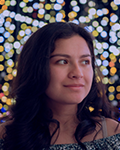 Lorraine Martinez, BS was born and raised in Riverside, California by her grandparents. In 2015, she graduated high school and became the first person in her family to attend a four year university at UC San Diego. During her time at UCSD, she worked a part-time job, was a full time student, and was involved in community service orgs. For some time, she was an Instructional Apprentice for a neurobiology course where she developed a yearning to become involved in research. Soon after, she became heavily involved in research labs regarding anything neuro, as she had a strong passion to learn more about brain function and dysfunction. There, she assisted with coding videos of triad interactions. Then in 2018, she started volunteering at the Cognitive and Brain Aging Lab under the PI Katherine Bangen and the ADRC. Under Dr. Bangen's supervision, she had the opportunity to score NP tests and observe MRIs. At the ADRC, she assisted specifically with the PPMI study. In June 2019, she received a B.S. in Cognitive and Behavioral Neuroscience from UCSD. Post-graduation, she decided to continue working at the ADRC as a Research Project Associate. In her current role, she supports the clinical trials unit with administrative tasks and lab processing. Eventually, she plans to pursue graduate or medical school.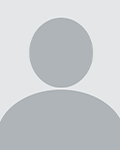 Daniel Szpak, RN, joined the Shiley-Marcos Alzheimer's Disease Research Center (ADRC) as a Clinical Research Nurse with over 15 years of experience managing clinical trials and research staff in oncology, psychology, and HIV at UC San Diego. He earned a B.A. in Journalism from the State University of New York at Buffalo, and worked as a Human Resources Manager prior to earning his A.D.N. with honors from Los Angeles County/USC School of Nursing in 2001. Fulfilling his long term career goal of offering hope to individuals and their families at the ADRC, Daniel is honored to be part of such a dedicated and compassionate team in search of new ways to prevent and treat Alzheimer's disease.